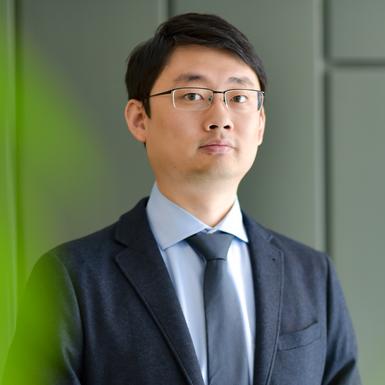 Research Interests
Digital innovation and design, organisational routine, open source software development, online community, computational sequence analysis, and social network analysis,

Teaching in 2018-2019
Postgraduate Research Business and Management
IB9EE0: Business in the Digital Age
Undergraduate
IB1420: Agile Programming
IB2600: Business Consulting/Research Methods
IB1360: Data Modelling and Analysis
Biography
Dr. Zhewei Zhang joined the ISM group as an Assistant Professor in 2017. Prior to joining WBS he was a postdoctoral Research Fellow at Brunel University London, where he worked on EU funded project (CLOUD-VAS) with professor Habin Lee. He received his Bachelor from Tianjin University in China; his MBA/MS from Baylor University and PhD from the Temple University in USA.

His current research focus is digital innovation and design, trying to understand how digitisation is changing the design and innovation. He is particularly interested in how the digital artifact and complex design process evolve over time. Furthermore, he also pays close attention to the online communities that sustain such innovation. He is open to and has applied various computational approaches, such as sequence analysis, network analysis and text mining, to leverage unprecedented amount and types of digital trace data in helping us understand the complex sociotechnical system.