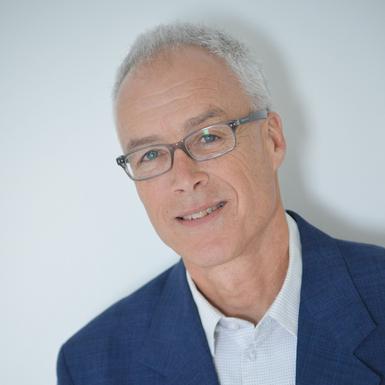 Research Interests
Zvi's research interests cover Decision Making under Uncertainty, Game Theory, Bargaining Theory and Law and Economics.
Teaching in 2018-2019
Business (Financial Management)
IB9T90: Analysis of Economic Behaviour
Business Analytics
IB94S0: Managerial Decision Making
MSc Business
IB9AZ0: Fundamentals of Economic Behaviour
Biography
Zvi Safra joined Warwick Business School as a Professor of Behavioural Science in 2013, after two years as a Chair of Economics at the University of Exeter. Previously he served as the Provost and the Deputy Vice Chancellor of the College of Management Academic Studies, a University College based in Israel. Until 2005, he was a Professor at the Graduate School of Management at Tel Aviv University.
Zvi earned his PhD from the Hebrew University of Jerusalem and has held visiting appointments at various universities in North America (Harvard University, Johns Hopkins University, Rice university, University of Toronto, University of Pennsylvania and University of Michigan), in Europe (Pantheon-Sorbonne, Universities of Paris II and VI and Ecole Polytechnique) and in Australia (Australian National University).
He has a long list of publications, which includes articles in Econometrica, the American Economic Review, theJournal of Economic Theory, the Economic Journal and the Review of Economic Studies.
Publications
Journal Articles
Ma, S. and Safra, Z. (2017) "Fairness and utilitarianism without independence ", Economic Theory
Melkonyan, T. A. and Safra, Z. (2016) "Intrinsic variability in group and individual decision-making", Management Science, 62, 9, 2651-2667
Karni, E. and Safra, Z. (2016) "A theory of stochastic choice under uncertainty", Journal of Mathematical Economics, 63, 164-173
Karni, E. and Safra, Z. (2015) "Continuity, completeness, betweenness and cone-monotonicity", Mathematical Social Sciences, 74, 68-72
Grant, S., Kajii, A., Polak, B. and Safra, Z. (2012) "Equally-distributed equivalent utility, ex post egalitarianism and utilitarianism", Journal of Economic Theory, 147, 4, 1545-1571
Grant, S., Kajii, A., Polak, B. and Safra, Z. (2012) "A generalized representation theorem for Harsanyi���s (���impartial���) observer", Social Choice and Welfare, 39, 4, 833-846
Grant, S., Kajii, A., Polak, B. and Safra, Z. (2010) "Generalized utilitarianism and Harsanyi's impartial observer theorem", Econometrica, 78, 6, 1939-1971
Safra, Z. and Segal, U. (. (2009) "Risk aversion in the small and in the large : calibration results for betweenness functionals", Journal of Risk and Uncertainty, 38, 1, 27-37
Safra, Z. and Segal, U. (. (2008) "Calibration results for non-expected utility theories", Econometrica, 76, 5, 1143-1166
Karni, E. and Safra, Z. (2008) "Moral sentiments and social choice", Social Choice and Welfare, 30, 3, 427-446
Bar Niv (Burnovski), M. and Safra, Z. (2006) "On the Desirability of Appellate Courts", Review of Law & Economics, 2, 3
Samet, D. and Safra, Z. (2005) "A family of ordinal solutions to bargaining problems with many players", Games and Economic Behavior, 50, 1, 89-106
Harel, A., Safra, Z. and Segal, U. (. (2005) "Ex-post egalitarianism and legal justice", Journal of Law, Economics, and Organization, 21, 1, 57-75
Safra, Z. and Samet, D. (2004) "An ordinal solution to bargaining problems with many players", Games and Economic Behavior, 46, 1, 129-142
Safra, Z. and Weissengrin, E. (2003) "Harsanyi's impartial observer theorem with a restricted domain", Social Choice and Welfare, 20, 2, 177-187
Niv (Burnovski), M. B. and Safra, Z. (2002) "On the social desirability of wealth-dependent fine policies", International Review of Law and Economics, 22, 1, 53-59
Safra, Z. and Segal, U. (. (2002) "On the economic meaning of machina's Fr��chet differentiability assumption", Journal of Economic Theory, 104, 2, 450-461
Karni, E. and Safra, Z. (2002) "Intensity of the Sense of Fairness : Measurement and Behavioral Characterization", Journal of Economic Theory, 105, 2, 318-337
Karni, E. and Safra, Z. (2002) "Individual Sense of Justice : A Utility Representation ", Econometrica, 70, 1, 263-284
Safra, Z. and Segal, U. (. (2001) "Rank-dependent preferences without ranking axioms", Journal of Mathematical Economics, 35, 4, 547-562
Hanany, E. and Safra, Z. (2000) "Existence and Uniqueness of Ordinal Nash Outcomes", Journal of Economic Theory, 90, 2, 254-276
Karni, E. and Safra, Z. (2000) "An extension of a theorem of von Neumann and Morgenstern with an application to social choice theory", Journal of Mathematical Economics, 34, 3, 315-327
Bar Niv (Burnovski), M. and Safra, Z. (1999) "The Undesirability of Detailed Judicial Reasoning", European Journal of Law and Economics, 7, 2, 161-175
Safra, Z. and Segal, U. (. (1998) "Constant Risk Aversion", Journal of Economic Theory, 83, 1, 19-42
Karni, E. and Safra, Z. (1998) "The Hexagon Condition and Additive Representation for Two Dimensions : An Algebraic Approach", Journal of Mathematical Psychology, 42, 4, 393-399
Safra, Z. and Sulganik, E. (1995) "On the nonexistence of Blackwell's theorem-type results with general preference relations", Journal of Risk and Uncertainty, 10, 3, 187-201
Safra, Z. and Sulganik, E. (1995) "Schur convexity, quasi-convexity and preference for early resolution of uncertainty", Theory and Decision, 39, 2, 213-218
Karni, E. and Safra, Z. (1995) "The impossibility of experimental elicitation of subjective probabilities", Theory and Decision, 38, 3, 313-320
Safra, Z. and Segal, U. (. (1995) "How complicated are betweenness preferences?", Journal of Mathematical Economics, 24, 4, 371-381
Karni, E. and Safra, Z. (1994) "Unbounded behaviorally consistent stopping rules", Journal of Risk and Uncertainty, 9, 3, 231-238
Burnovski, M. and Safra, Z. (1994) "Deterrence effects of sequential punishment policies : should repeat offenders be more severely punished?", International Review of Law and Economics, 14, 3, 341-350
Safra, Z. and Segal, U. (. (1993) "Dominance Axioms and Multivariate Non-Expected Utility Preferences ", International Economic Review, 34, 2, 321-334
Safra, Z. and Zilcha, I. (1993) "Bargaining solutions without the expected utility hypothesis", Games and Economic Behavior, 5, 2, 288-306
Rubinstein, A., Safra, Z. and Thomson, W. (1992) "On the Interpretation of the Nash Bargaining Solution and Its Extension to Non-Expected Utility Preferences", Econometrica, 60, 5, 1171-1186
Dekel, E., Safra, Z. and Segal, U. (. (1991) "Existence and dynamic consistency of Nash equilibrium with non-expected utility preferences", Journal of Economic Theory, 55, 2, 229-246
Fershtman, C., Safra, Z. and Vincent, D. (1991) "Delayed agreements and nonexpected utility", Games and Economic Behavior, 3, 4, 423-437
Zvi Safra (1990) "Connectedness of the set of manipulable equilibria", Mathematical Social Sciences, 19, 1, 45-53
Karni, E. and Safra, Z. (1990) "Behaviorally consistent optimal stopping rules", Journal of Economic Theory, 51, 2, 391-402
Safra, Z., Zhou, L. and Zilcha, I. (1990) "Risk aversion in the Nash bargaining problem with risky outcomes and risky disagreement points", Econometrica, 58, 4, 961-965
Safra, Z., Segal, U. (. and Spivak, A. (1990) "The Becker-DeGroot-Marschak mechanism and nonexpected utility : a testable approach", Journal of Risk and Uncertainty, 3, 2, 177-190
Karni, E. and Safra, Z. (1990) "Rank-dependent probabilities", The Economic Journal, 100, 401, 487-495
Safra, Z., Segal, U. (. and Spivak, A. (1990) "Preference reversal and nonexpected utility behavior", The American Economic Review, 80, 4, 922-930
Karni, E. and Safra, Z. (1989) "Dynamic Consistency, Revelations in Auctions and the Structure of Preferences", The Review of Economic Studies, 56, 3, 421-433
Karni, E. and Safra, Z. (1989) "Ascending bid auctions with behaviorally consistent bidders", Annals of Operations Research , 19, 1, 435-446
Zvi Safra (1988) "On the structure of non-manipulable equilibria", Journal of Mathematical Economics, 17, 1, 23-29
Safra, Z. and Zilcha, I. (1988) "Efficient sets with and without the expected utility hypothesis", Journal of Mathematical Economics, 17, 4, 369-384
Hong, C. S., Karni, E. and Safra, Z. (1987) "Risk aversion in the theory of expected utility with rank dependent probabilities", Journal of Economic Theory, 42, 2, 370-381
Karni, E. and Safra, Z. (1987) ""Preference Reversal" and the Observability of Preferences by Experimental Methods", Econometrica, 55, 3, 675-685
Karni, E. and Safra, Z. (1986) "Vickrey auctions in the theory of expected utility with rank-dependent probabilities", Economics Letters, 20, 1, 15-18
Safra, Z. and Zilcha, I. (1986) "Firm's hedging behavior without the expected utility hypothesis", Economics Letters, 21, 2, 145-148
Zvi Safra (1985) "Existence of equilibrium for walrasian endowment games", Journal of Economic Theory, 37, 2, 366-378
Zvi Safra (1984) "On the frequency of the transfer paradox", Economics Letters, 15, 3-4, 209-212
Zvi Safra (1983) "Manipulation by reallocating initial endowments", Journal of Mathematical Economics, 12, 1, 1-17
Book Item