6 places to visit in Coventry
06 April 2022
Coventry is a place full of rich culture, arts and world famous heritage. Aside from being well-known for the historical figure Lady Godiva, the city boasts a varied programme of events, performances and activities with something out there for everyone. All of which have been amplified since becoming the City of Culture 2021/2022!
We've put together a guide of 6 of our favourite places in Coventry that you can visit too!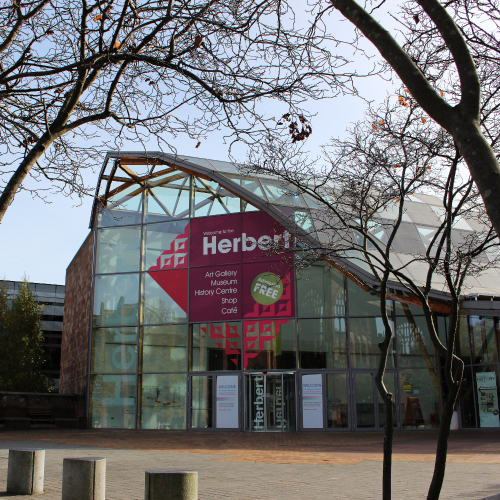 Herbert Art Gallery and Museum.
From permanent galleries to unique temporary displays, The Herbert is a great place to learn about local history and indulge in the arts through exhibitions, workshops, and more. It also hosts the Coventry Archives which are an invaluable free resource for all things history in Coventry!
The Belgrade Theatre is the largest professional theatre in Coventry. As well as producing and showcasing a range of amazing shows for all ages, the theatre also works on community and education initiatives. You can even take acting classes! The theatre is a great place to indulge in a range of talent or even just visit them for their in-house café.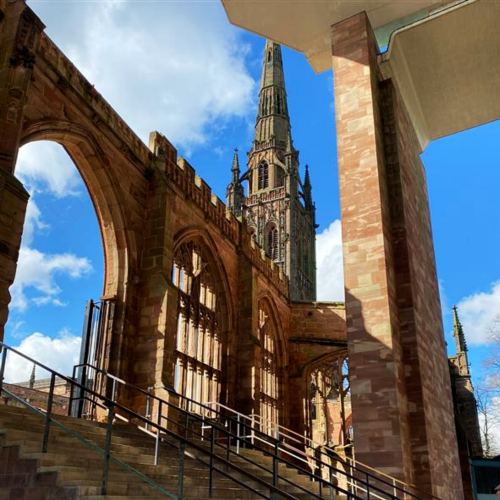 Coventry Cathedral.
The Coventry Cathedral represents hope and resilience and thousands of visitors go to view the contrast of the Ruins and the New Cathedral every year. The cathedral is a working church with its own worship schedule, however it also hosts a variety of events, workshops and art programmes for you to attend.
Home to the largest publicly owned collection of British vehicles on the planet, The Coventry Transport Museum showcases the history of the countries roads inclusive of displays, interactive galleries and exhibitions. For all the transport lovers, this is the perfect place to visit!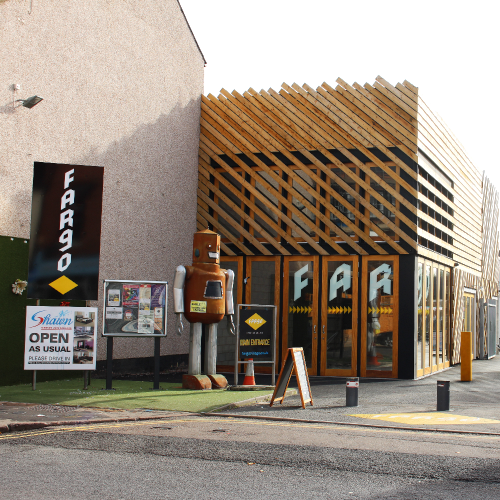 Fargo Village.
An independent business lover's haven, Fargo Village is a re-purposed industrial space just outside of the city centre, home to over 40 independent businesses! As well as shops and a food hall, Fargo also hosts regular events including game nights, live music and vintage kilo sales. There's something for everyone's tastes!
Last but not least our very own Warwick Arts Centre! The arts centre includes a theatre, cinema and newly opened Benugo Bar & Kitchen. With discounted tickets for Under 26's, it is the perfect place to spend a whole evening with your friends, family or even just yourself!
If you're interested about more areas in Coventry visit the Visit Coventry website, or if you'd like more information on campus based events and attractions see our Life at WBS page.