Careers advice: How to get the most from your performance review
26 September 2018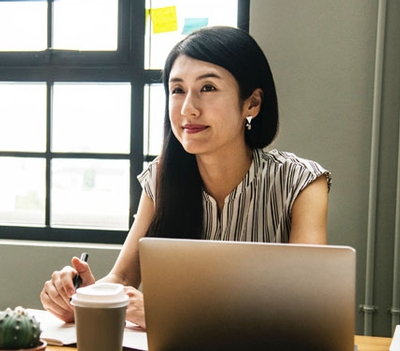 Annual performance reviews help you to reflect on your past and future career. Careers Manager, Sonja Stockton, shares some advice on how to make the performance review work best for you.
You have probably at this stage in the year either had or are about to have your Annual Review or Performance and Development Review. After reflecting on your year, you will have had a development conversation with your manager; what's next, what are your future goals, what are your development needs?
Your development review is a pivotal point in your career year; not only about your achievements and future aspirations, it is an opportunity for you and your company to look at how engaged and motivated you are. Discussions about career progression drive employee engagement and productivity. They play a fundamental role in creating a dynamic workplace that is both rewarding to employees and employers. Engagement surveys measure and predict performance. If you are not feeling energised or engaged about your current role and career path and don't have a career line of sight clearly signposted, it may be an opportunity for you to consider other ways to revitalise your career to gain new experience and development.
Career progression or career transgression?
The sense of moving forward in our working lives is important, it motivates and inspires us. But what are the alternatives to the established linear approach to career progression?
Deloitte has recently taken deliberate steps to change this mind-set. At one time, when an employee joined Deloitte they would start as a new graduate, become an auditor, senior auditor, manager, director and ultimately partner. Taking a sabbatical, time off to raise a family or pursue a qualification could have possibly derailed careers. Deloitte has now created a new approach to career development and progression: career lattice. Employees are supported, encouraged even, to move into lateral roles, or temporarily step down to a lesser position to allow time for other pursuits if it makes life easier at critical times. Communications between line managers and employees during development review are more open and encourage greater discussion regarding career development; a culture that values personal development and career progression will see the investment of an engaged workforce and ultimate gains in productivity.
Five tactics for a productive performance review
Career development reviews like those described above encourage individuals to take control of their career path and to demonstrate that they are serious about future within the organisation but for some it may still be difficult to initiate and engage in professional development conversations. Here are five tips to make yours more relevant, fulfilling and less unnerving:
Time – in a busy work environment it is crucial you and your manager have sufficient time to fully address your career aspirations and progression.
Prepare, prepare, prepare – reflect on your goals and key achievements, talk to colleagues, ask them what they think is a significant contribution you have made to the team as a whole, you may be surprised at what they have seen and notes about you. Remember it is the 'how' as well as the 'what.'
Research – if you have a career opportunity or development need in mind, research and be clear of the benefits to you and how you can add value to the organisation should you be able to take the opportunity.
Develop relationships - developing good relationships with colleagues can be useful when developing your thoughts and ideas about your career progression or changes to your current role. Hearing about other people's experience can foster development and focus your career goals and help frame your thoughts.
Express a willingness to engage in learning and development opportunities – demonstrating that you are willing to engage and manage your own development will be noticed and build commitment to your future from your manager.