Studying the WBS Distance Learning MBA (London)
26 October 2020
Ahmed Sameh tells us about his experience studying the Distance Learning MBA and shares his advice to those who are in the process of applying for an MBA at WBS.
"To MBA or not to MBA?" That is the question, slightly rephrased after William Shakespeare's famous quote. If you're looking to learn more and equip yourself with the knowledge to grow in your current position or move up into a managerial career, then you've come to the right place, and I would recommend an MBA for you.
Contrary to my initial assumptions, studying an MBA is NOT a walk in the park EVEN when you go for a part-time or distance learning programme. You will have to study and put in the hours, and if you do that, you'll do great. Be ready to spend most weekends studying or writing assignments, and if you have a high-profile job, then you will become a master in prioritisation and meeting tight deadlines by the end of your time at WBS.
The Warwick Distance Learning MBA programme is excellent and allows you to work at your own pace. You do have to physically attend classes twice for one week each, if you are studying in London this will be at The Shard. I found that my absorption of course material was much better online, where you can pause and play as you may like, compared to the class environment! The residential weeks are super fun and allow you to build lifetime relationships with your colleagues. Everyone is there for one week only and really wants to get to know and see as many people as possible, so everyone uses that time as efficiently as they can.
Additionally, the online learning platform is simply AMAZING once you know your way around it. The platform is comparably more user friendly than Harvard Business School's online platform which I've used, and together with its faculty, is arguably one of the main reasons why WBS is ranked #1 for multiple years in a row for a distance learning MBA.
Ivy League schools are definitely door openers and look pretty on CVs with the whole status that comes with them, there's no doubt about that, nor about the cost of achieving that. Personally, I did consider applying to an Ivy League school before WBS, but finally decided to go with Warwick's Distance Learning MBA in London's iconic building, The Shard, and I was happy with my decision after the cost/benefit analysis I performed.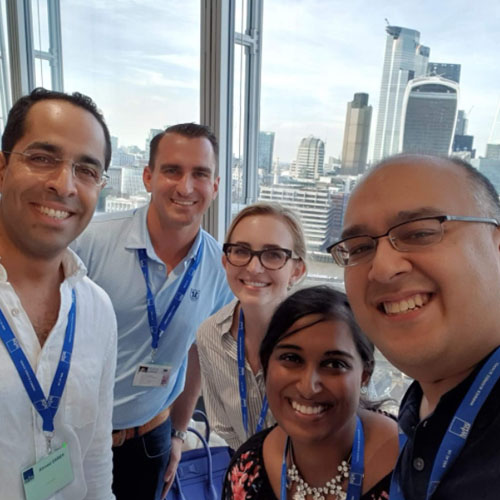 I would advise students to apply as early as possible to stand a chance of getting a scholarship from WBS. So for example, if you're aiming for the June 2021 intake, apply by January 2021. Make sure you spend enough time completing your application to make it stand out, and I would fully recommend the London MBA option!
Find out more about our MBA programmes.