What's it like starting the Distance Learning MBA?
28 February 2019
Five of our Distance Learning MBA participants share their thoughts and reflections about what it's like to embark on the Distance Learning MBA.
Adam Taylor
Around a month in advance of the course start date we received access to the online platform, my.wbs, which is brilliant, and were given several activities to complete in preparation for our induction and first lessons. Part of our preparation was to contact other students on the course via the online platform, WhatsApp and Microsoft Teams, enabling us to discuss our ideas and get to know each other. Most importantly though, this allowed us to support each other if we were unsure of how to answer a question, find materials or were just feeling overwhelmed.
At the time of writing this, we have been on the course for six weeks. We're half way through the first two modules and I'm regularly meeting with five of my course mates to complete our group work. This afternoon in fact I have a video call with colleagues in Scotland, Malta, Germany, Kuwait and Nigeria, while I sit at home on the English/Welsh border.
I do not know of another experience that would have expanded my horizons and knowledge in such a rapid and positive way. All I can say as a person who worries too much, is that this is the best decision I have made since I married my wife 10 years ago. So, if you think it might be right for you, go for it!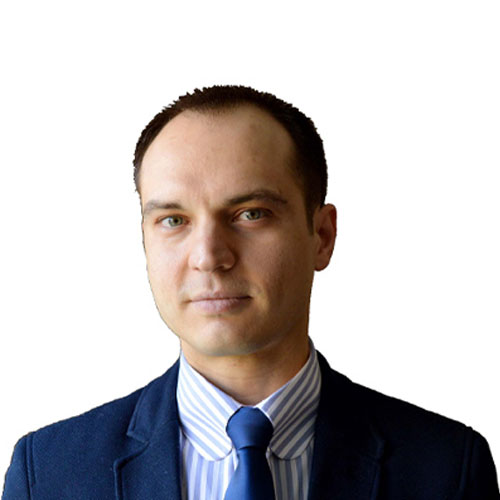 Daniele Torado
This is not my first distance learning master's so I thought I knew how these types of programme are organised, however I must admit that the Distance Learning MBA has gone beyond my expectations in terms of quality of content, availability and interaction with the staff, learning options and flexibility. What has really stood out for me, is the opportunity to work with a multicultural cohort made up of fantastic people sharing the same passion for the course and always happy to help whenever required. It feels like being part of a great global family that supports you at every hour of the day.
The programme is professional, delivered in a friendly and clever way and is designed to help business people to not only cope with all their commitments but most importantly start being able to put learnings into action in their day to day jobs straight away.
So far it has been a very positive start and I am not struggling to see how this could also turn into a life changing experience. I have already started seeing changes in my attitude and professionalism, and if this is the way I feel after just a few weeks, I cannot wait to know the new me at the end of this great journey.
Santiago Sánchez Guibert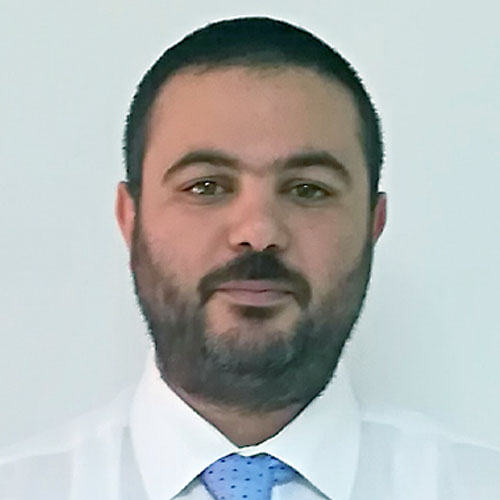 Being an Argentinian living in Qatar, I thought it was almost impossible to get a more multicultural challenging experience than the one I am living on a day to day basis. What I did realise after starting the Distance Learning MBA is that I was completely wrong!
From day one you are engaging with eager to learn and enthusiastic fellow cohort members from all over the world. The sharing of experiences and the discussions of thoughts and ideas is incredibly enriching, far more so than just learning the theory. For me, this is a real game changer.
The live sessions are superb, and this is something I was a little sceptical about before the programme started. The learning platform and interactive way in which it has been designed to support the sharing of opinions and thoughts has meant that in some instances, interactions between the cohort have been more than sufficient to sort things out between ourselves without the need for the professors to get involved. This is a major thing because as we do not 'see' each other on a regular basis, it gives us the opportunity to bond and generate relationships which are very insightful.
Amy Freelander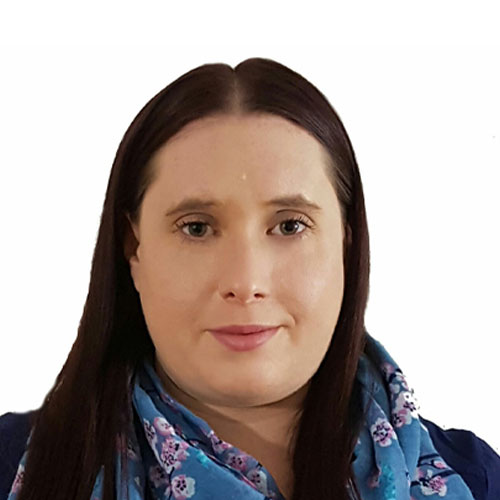 There had already been a fair amount of interaction in our cohort online before the induction, so I knew that this cohort were friendly, down-to-earth and wanting to connect with and learn from others. We'd also been able to take a sneak-peak at who would be in our study groups too so we were able to reach out to them and start getting to know each other. This put my mind at ease about the anxiety I was feeling about interacting with the other students.
The amount of work every week is averaging around 10-15 hours, which I can do on my commute and with a few extra hours of study in the evenings or weekends. The online lectures are best when you attend live but they are always recorded so you can catch up anytime - this commitment is normally two hours a week, either in the morning or evening UK time. The course doesn't assume any prior knowledge as all concepts and words are explained upfront before deep-diving into the topics which is really good even if you think you already know the topic!
Some people are whizzing ahead, others are taking a slower approach but we're all helping each other out when we get stuck. It's also good that there's a range of different activities in each lesson with real examples, often in video format, not just long case studies from Harvard Business Press to read. Most lessons also integrate a study of key ethical issues into the mix too so we always think about the wider context and not just the core academic principles. So far, the course seems really well balanced and I'm already finding ways to apply what I'm learning to my day job which is a great way to reinforce what I'm learning.
Julia Demetriou Anastasiou
Attending WBS whilst being a full-time employee who manages a global team, a wife, a mum of two teenagers, owner of a Cocker Spaniel, being somewhat mature in age and basically so far detached from anything studious-like, would normally be a daunting experience. Instead, it turns out that belonging to an amazing team of professionals, a cohort that thrives on enthusiasm whilst always interacting with integrity, a faculty that engages whilst encouraging students to reflect and submerse themselves in intellectual thought and a syllabus that pushes us to greater heights, has made this initial journey so special. I feel excited and look forward to the new challenges that will allow me to expand my knowledge and develop new skill-sets even though it can be trying at times to create a stable work/life/study balance.
My advice to those who intend on following a similar path is do not procrastinate! There will probably never be that perfect moment so stop putting it off, seize the opportunity without regret and follow your desire to enrich your life. I do not declare this to be an easy commitment nor am I saying it will not have its challenges; what I am saying is push any anxieties aside and take a leap of faith. You will certainly benefit greatly.
This has been an amazing experience so far and I am looking forward to the journey ahead.
Find out more about the Distance Learning MBA