Why does WBS stand out?
27 July 2022
MSc Business with Consulting ambassador Anamya shares what stands out about the WBS experience, as she reaches the end of her MSc year.
You can look at Warwick Business School and think that the only thing that makes it different from other universities are the rankings, world-class teaching experience, and an aesthetically pleasing building, but the truth is that the WBS experience goes beyond that.
You may ask why, and to that I have to say that there is no singular reason! The WBS experience is different because it is a composition, a symphony of factors that make Warwick Business School its own entity for the time you spend here. Here are the key reasons that it stands out for me:
Diversity
Warwick Business School is not a homogenous institution, it has people from so many different nationalities and cultures, meaning that the learning is not plainly restricted to the module material. With the diverse classroom comes a chance to hear perspectives, experiences and dialogues from widely different backgrounds.
As an international student, I was afraid that I would not feel confident enough to voice my opinions in class, but WBS fosters an open, welcome environment where you feel included!
Collaboration
WBS is for the Change Makers, and what great change has ever been made in isolation?
During my undergraduate degree in philosophy, there was a lack of group work elements in most courses, which made the academic elements a bit dull. On the other hand, at WBS, there is a strong focus on collaboration in most modules through group assignments and interactive seminars.
For many modules and seminars, these teams are assigned at random, which is a great way to connect with peers across courses. As an MSc Business with Consulting student, I have had a chance to work with people from finance, marketing, and international business which has been very enriching!
There is also a Business in Practice route for many MSc students, which uses a business simulation to give the participating teams an experience of being part of a corporate firm! It is done in groups of 8 that you can decide or get allocated to. It is an extremely unique and fun way to complete a business masters that is exclusive to WBS. By focusing on collaboration through these ways, WBS utilises diversity to make academia more inclusive, participative and engaging.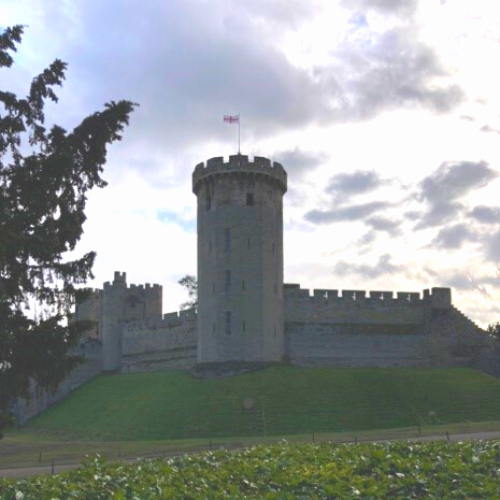 Term trips
Beyond the world-renowned academia, WBS offers trips during term time which is a great opportunity to explore Warwickshire and neighbouring counties. WBS organises free trips (transport included) to many interesting tourist hot-spots nearby, such as Warwick Castle, Bletchley Park, Alton Towers, etc.
I visited Warwick Castle in my second term here at Warwick, and it is one of my most treasured memories. We got to learn more about the history of Warwickshire while enjoying the scenic beauty of the castle.
These trips are also a great way to make new friends while exploring beautiful new places.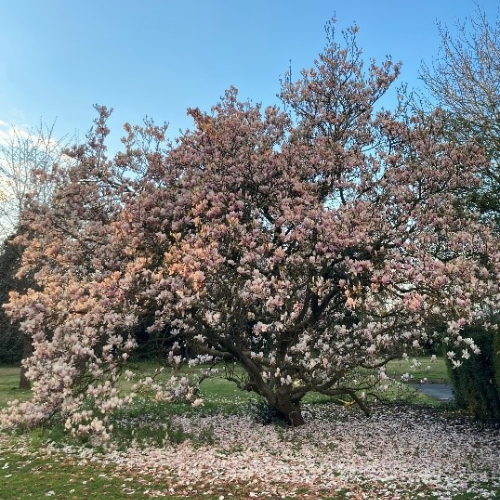 Campus
A conversation about WBS cannot be complete without referring to the wonderful campus it is situated in. With immense natural beauty, walking trails, and lakes, there is a lot to explore within the campus. I am self-proclaimed Instagram reel maker and most of my reels are based on campus, especially during spring when the flowers just add to the charm!
Beyond that, the campus also has several bars, cafes and pubs that are sensational! Whether you fancy tea or beer, the campus has a place for you! If you have forgotten something in your weekly shop, there is a grocery store located right in the central campus! The convenience of having these outlets on the campus is truly unmatched.
CareersPlus
If you are an international student, navigating the job market in a new country can be very difficult. Thankfully, WBS has an amazing CareersPlus team that makes the task much easier. From advice about CVs and cover letters to how to ace interviews, the team is always there to support your career. By booking appointments with the CareersPlus team, you can receive advice tailored to your individual situation which makes it all the more helpful!
In general, a lot of emphasis is put on your career after WBS. Jobs and networking events are constantly posted on the My WBS portal so you never miss out on opportunities!
If you are a curious, open-minded, driven, and collaborative person, you'll find yourself a new home at Warwick Business School. It is truly a once-in-a-lifetime experience that will teach you more than your course. WBS is not just about excellent academia, but about building relationships and learning values that will transform your life!
Find out more about the student experience at Warwick Business School by reading our Postgraduate blog or following our Instagram account.