From Hong Kong to Stockholm: Kenza's Year Abroad Experience
11 April 2022
BSc Management student, Kenza shares her experience of studying abroad in Hong Kong and Stockholm.
My name is Kenza Bennani-Ziatni, and I'm studying BSc Management at Warwick Business School. I am Moroccan and French, and I grew up in Casablanca where I studied in French education. When I was choosing which university I wanted to study at it was not an easy choice as there are a lot of important things that you need to consider. Leaving your home country for the first time and moving away from family and friends to study somewhere completely new is both an exciting yet overwhelming experience.
I was interested in studying the BS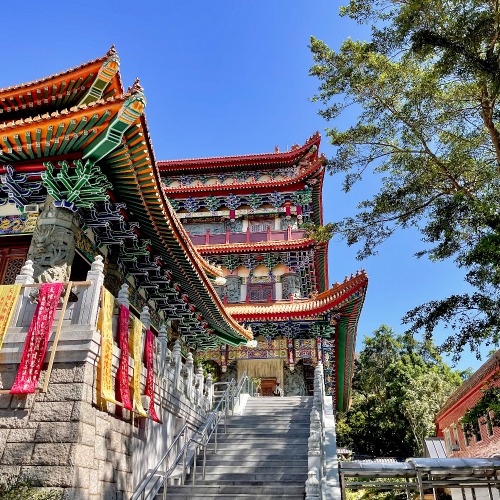 c Management course at WBS for several different reasons. Firstly. WBS is ranked as one of the world's top business schools. Secondly, I wanted to study for a degree where I could learn about all the aspects of business and management to find out which areas I am most interested in, in preparation for my future career. Finally, I was aware that at the University of Warwick there is an impressive community of international students from all over the world and I wanted to experience this sense of community by joining a campus-based university.
During my first year, I decided that I wanted to apply for a Year Abroad which would happen during the third year of my degree. I have always been passionate about traveling, meeting people from different cultures, and exploring the unknown. I knew that a Year Abroad would give me the opportunity to learn something new in the world of business whilst also giving me the chance to expand my social and professional network. The process of applying for my Year Abroad was quite straightforward, however, due to the COVID-19 pandemic, it made the process a little more complicated. Thankfully I was provided with continuous support and guidance from the Undergraduate Programme Team who helped answer any questions I had and helped me make my Year Abroad choices.
For my Year Abroad, I decided that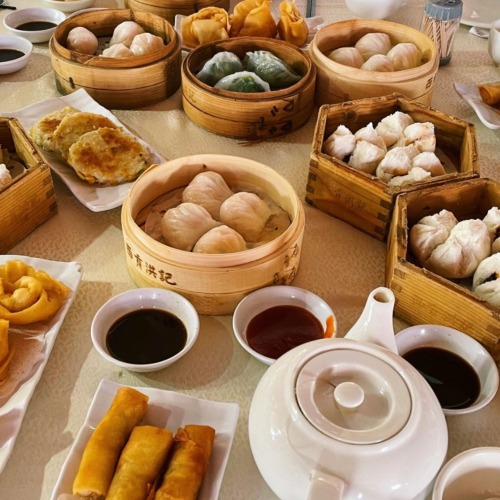 I wanted to study at a partner university. To help me make my choices I considered two factors; firstly the university's ranking and reputation, and secondly its geographical location. As I have already traveled to a number of countries in Europe, I wanted to choose destinations that would be the most culturally enriching. Therefore I chose to study at The Chinese University of Hong Kong for my first semester and Monash University for my second semester. However, due to the COVID-19 pandemic unfortunately Monash University canceled their exchange programme and I chose to study at Stockholm School of Economics instead.
Before starting my Year Abroad I had been told that my Year Abroad would be the best experience of my life and I can safely say that so far it definitely has been! In this blog, I will focus on telling you a bit more about my experience of studying at The Chinese University of Hong Kong as I have only just started my semester at Stockholm School of Economics. When I first arrived in Hong Kong I had to complete a period of quarantine due to the COVID-19 pandemic but once this was over I was able to fully immerse myself in my new environment. Hong Kong's culture is unique and the city is very impressive. I enjoyed breath-taking views of the city, sampled local food, attended local festivals, explored the beautiful beaches, and fell in love with Hong Kong's local food, especially the dim sum!
One thing I was frequently told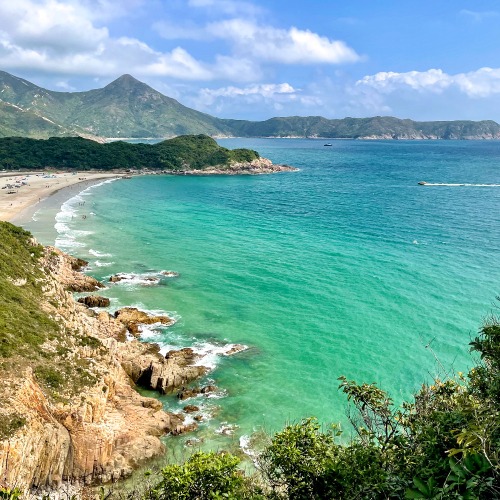 before I went on my Year Abroad was that I create friendships that last a lifetime, however, I wasn't really sure how true this would be given the fact that you meet new people for a short period of time and then return home to normality. However, I was completely wrong! I can genuinely say that the friendships I have made during my Year Abroad will last a lifetime. I have met some amazing new people, broadened my international connections, and built invaluable friendships with people from all walks of life which has been the most rewarding part of my Year Abroad experience so far.
In terms of my studies, I had the opportunity to study different modules at both universities that I have studied at, and the skills that I had already learned at WBS have proven highly valuable during my Year Abroad. Most of my modules have required me to work in teams for presentations and group projects alongside students from all over the world. At The Chinese University of Hong Kong, the campus is scattered on a mountain hillside with incredible views. Besides the amazing study environment, the academics are really helpful and knowledgeable about what they teach, and they also take the time to get to know their students on an individual basis.
I firmly believe that stepping out of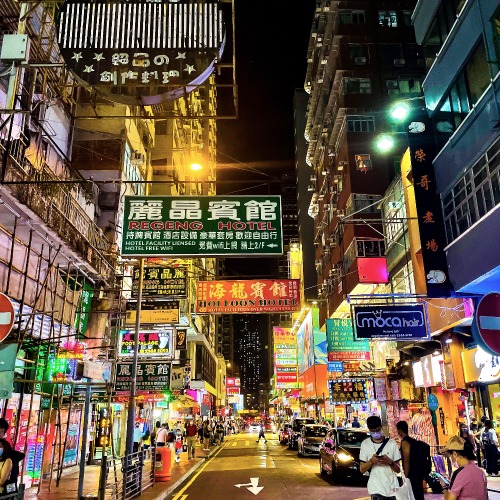 your comfort zone is necessary for your personal growth. A Year Abroad experience gives you this opportunity whilst you can gain the skills to navigate different cultures, and develop a global mindset. I also feel I have a deeper awareness, understanding, appreciation, and acceptance of different people's cultures and their views. My Year Abroad has also taught me to embrace uncertainty and become a strong and independent woman, whilst broadening my horizons and giving me fresh perspectives.
If you are considering whether to do a Year Abroad as part of your university experience I would say go for it! Here are my top three pieces of advice:
Be daring and discover something new.
Be social and expand your network – remember there will be lots of students in the same position as you.
Live in the moment – enjoy the culture, meet new people, learn about yourself and grow as a person.
Every WBS Undergraduate* has the opportunity to study abroad during their studies, if you would like to find out more about our courses on offer, download our Undergraduate brochure.
*Joint degrees may differ, please refer to the partner department for study abroad information.