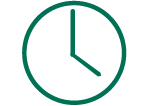 100
% of graduates in employment after six months (Class of 2018 - 2019)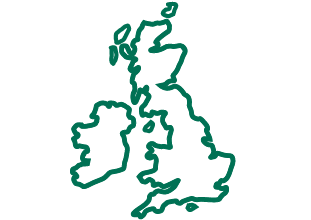 46.7
% of those in work employed in the UK (Class of 2018 - 2019)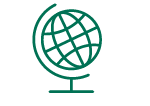 53.3
% of those in work employed overseas (Class of 2018 - 2019)
Where do our graduates work?
Man AHL
Barclays Capital
Goldman Sachs
Zurich Insurance Company
Merrill Lynch Wealth Management
UBS
BNP Paribas
Bank of America
What do our graduates do?
Junior Quantitative Analyst
Director of Trading
Market Risk Analyst
Senior Investment Analyst
Quantitative Strategy
Head of Fixed Income options IT
Valuation Controller
Fixed Income ETF Trader
Quantitative Financial Analyst
Careers support and coaching
WBS CareersPlus
The start of your time here at WBS is the beginning of the rest of your career, so it's never too early to start thinking of how to make the right impression with employers.
Our dedicated WBS CareersPlus team have a wealth of experience across a wide variety of sectors, so you can feel safe in the knowledge you'll get the support you need to find the right career path for you.
We offer you a comprehensive pre-arrival, student, and alumni careers service. You will have access to one-to-one career guidance appointments, CV checks and tailored mock interviews. We regularly post job opportunities, events and workshops on our bespoke online learning environment, my.wbs.
Pre-arrival support
Even before you arrive at WBS you will have access to online resources to help you get your career moving. If you have been offered a place to study with WBS, you can access webinars over the summer, and you can also seek personal careers advice from the CareersPlus team via email, phone and video call.
Start networking
By joining the WBS LinkedIn group of over 24,000 members before you arrive on campus, you can network online with current students and alumni who can offer you support and advice as you prepare to study here.
Workshops & guidance
You will have the opportunity to attend workshops covering CVs and application forms, looking for jobs, networking, interviews and assessment centres throughout the year, and access to a careers coach with specialist knowledge of your course.
MyAdvantage
The University's graduate job site, MyAdvantage lists thousands of graduate job placements and internship opportunities throughout the year, as well as a range of other useful online resources.
Finance-specific careers support
Guidance and workshops available to you
You will have access to a dedicated team of careers coaches including one who specialises in careers in the finance industry and who can offer you advice and guidance – via video call or email - even before you arrive at WBS. You can meet with your careers team face-to-face or virtually right from the start of your course to give you one-to-one guidance right at the start of your Masters. You can also arrange career guidance appointments when you need them throughout the year.
We know that applying for jobs can be a daunting process but our careers team can support you every step of the way. This support includes checking your applications to make sure they are as professional as possible, and arranging mock interviews and mock assessment centres to help you feel prepared for the face to face part of the recruitment process.
CV advice and and access to V Mock CV checking software will help get your CV ready. You can also boost your professional and soft skills and commercial awareness through various other workshops and events throughout the year, including:
You can also boost your professional and soft skills through various other workshops during the year, such as:
Finance Fest – a termly event which includes guest speakers, alumni and skills training across a range of finance career areas
Sector Insight presentations which provide an overview of a range of sectors
Networking for Careers Fairs
How to use LinkedIn to find a job
Building your commercial awareness
Online resources
Instructus Markets newsletter giving fortnightly updates on financial markets, and interview advice.

Monthly video newsletter giving an overview of the major events in the financial markets and what you'll need to know about when applying for jobs.

V Mock CV-checking software to help you build a high-quality CV, which can be accessed even before you arrive at WBS, to give you a head start on applications.

Shortlist.me interview practice – more and more recruiters now use video, rather than telephone, for the first round of interviews. Free access to Shortlist.me enables you to practice your video interview skills and watch yourself back.

Online jobs board

Blogs/advice pieces written by the experienced WBS CareersPlus team