$130bn Verizon sale shows Vodafone braced for battle
30 August 2013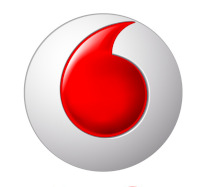 As Vodafone seems to be moving closer to a long-anticipated sale of its stake in Verizon Wireless, Assistant Professor Ronald Klingebiel sees evidence of a new seriousness with which the UK firm is bracing itself for increased competition in its core markets in Europe.
Reports suggest US broadband and telecommunications company Verizon, which already owns 55 per cent of Verizon Wireless, are willing to pay $130 billion (£83.82 billion) for Vodafone's stake.
The deal would be one of the largest corporate transactions of all time if it goes through, with the Financial Times ranking it third behind AOL's $182 billion (£117 billion) takeover of Time Warner in 2000 and Vodafone's acquisition of Mannesmann AG in 1999 for a reported $202.8 billion (£130.91 billion).
It is the latest takeover move in the telecoms sector after Liberty Global bought Virgin Media and Telefónica bid for Germany's E-Plus, while Vodafone are in the process of acquiring Kabel Deutschland for 7.7 billion Euros (£6.6 billion) after it took over Cable & Wireless Worldwide for just over £1 billion.
Dr Klingebiel, who has researched and consulted the telecoms industry for more than a decade, says that Vodafone may be amassing financial firepower to position itself more aggressively in an increasingly "multi-play" market, with broadband, telephony and TV provided as an integrated package.
"The revived discussions about Vodafone selling its 45 per cent stake in Verizon Wireless indicate an increasing focus on its core markets," said Dr Klingebiel.
"Both the US and European telecommunication markets stand to face some tough competition with the increasing move towards converged triple-play offers.
"To weather these impending storms, Vodafone is right to sell the stake so it can concentrate on its priority markets in Europe. Verizon Wireless has always been an unusual engagement in that it was mainly a capital investment project rather than an operational subsidiary like Vodafone Deutschland."
The acquisition would end a partnership of more than a decade that has paid billions in dividends to Vodafone, but will now allow Verizon full ownership of the most profitable US mobile-phone company, while Vodafone can concentrate on Europe.
As well as its UK heartland, Dr Klingebiel added that Vodafone is now the biggest German cable TV network provider with around nine million customers and it has already started offering TV services in the Netherlands and Portugal. The UK will surely feature too. And reports suggest the deal will also see Verizon sell back to Vodafone a 23 per cent stake in Vodafone Italia.
"The proceeds from the sale, if not passed on in forms of dividends, could improve Vodafone's debt position following the recent Cable & Wireless and Kabel Deutschland deals, and provides Vodafone some leeway to further expand its network presence in Europe," said Dr Klingebiel.
"Such moves provide the capacity and level of integration necessary for competing effectively in a future pan-European market."
In May, Vodafone revealed a 90 per cent drop in annual net profit after charges relating to poor trading in Italy and Spain. Profit for the Newbury-based firm after tax for the year was £673m compared with £7bn the year before.
However, sales have risen in the first quarter of its financial year, helped by emerging markets in Africa and Asia.
See this article featured in the BBC Online, Daily Mail, ABC News, The Hindu and El Mundo.
Dr Ronald Klingebiel teaches Advanced Strategic Management on the MSc Marketing & Strategy and Strategic Thinking: Strategic Evaluation and Analysis on the Warwick MBA by full-time study.