£4,000 first prize for global healthcare case competition
20 February 2014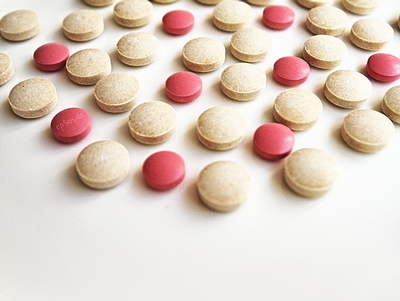 Warwick Business School's case competition is going international and this year comes with £4,000 prize money for the winning team.
After the success of last year's inaugural event the WBS International Case Competition will again be focusing on healthcare and has been boosted by sponsorship from GE Healthcare, a subsidiary of US conglomerate General Electric.
Lancaster University won last year's invitation-only event that only saw UK teams participate, but now the competition is open to teams from university-based business schools across Europe and international partner schools. The judging panel will be made up of managers from GE Healthcare plus other industry experts.
"Each year we want to see the competition grow," said Sivakumar Murugesu, 34, of Malaysia, who is one of the Warwick MBA students organising the competition.
"Last year we introduced the first case competition focused on the healthcare sector. This year we aim to grow it into an international competition for university-based business schools. We want to see multi-discipline teams using fresh thinking from other departments at the university to give a new perspective on the current challenges facing the healthcare industry."
Ideally the teams of four will not be made up of just MBA students but include people from other departments in the same university like science, engineering or medicine. A background in the healthcare industry is not necessary though a general understanding would be beneficial.
The competition is open to 12 teams, who will be split into two semi-final groups with the top two from each going through to the final.
The deadline for entries is February 21 with the case competition being held on April 25 and 26 at Warwick Business School.
Warwick MBA student Shruti Royyuru, 25, of Hyderabad, India, who is also one of the competition organisers, said: "It is fantastic to have GE Healthcare involved this year. We want to create a tradition where WBS is associated with healthcare because there is a lot of innovation happening in that industry.
"The competition will be based on a real-life problem that the sector is facing and will also give students the opportunity to network with GE and other industry experts."
The healthcare sector offered the highest number of future positions for MBAs in 2011 according to the Graduate Management Admission Council (GMAC).
"The healthcare industry faces issues ranging from medical economics, patient compliance, epidemics and pharmaceutical ethics to the consequences of the aging First World population, growing income gaps and the increasing prosperity of citizens of developing nations," said Warwick MBA student and organiser Corinne Montefort, 26, of Malta.
"Our case competition aims to shine a spotlight on these challenges and invite students from top universities, across different disciplines, to put their minds to the task of solving one of these prevailing issues, and at the same time give students a glimpse into the opportunities within this growing sector."
The detailed challenge will be researched and written by expert case writers Stocker Partnership Ltd.
Each team will be allotted 10 minutes for their presentation and five minutes to take questions from the judging panel.