Apply now for Nudgeathon to tackle climate change
19 January 2017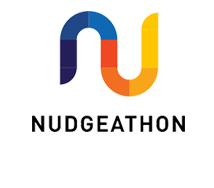 Third Nudgeathon will tackle problem of climate change
Teams will have to come up with energy saving ideas
Insights from behavioural science will be used to create 'nudges
Application process for the February competition now open
Entries are now open for Warwick Business School's third Nudgeathon that will examine how behavioural science can help create a low-carbon society by saving energy.
The Climate Change Act committed the UK to reducing its carbon emissions 80 per cent below 1990 levels by 2050, which means a reduction of three per cent each year.
It is a monumental task to change habits and behaviours to wean more than 64 million people off carbon-based fuel and energy.
Warwick Business School has teamed up with the Interdisciplinary Centre for Storage, Transformation and Upgrading of Thermal Energy (i-STUTE) to harness behavioural science through a Nudgeathon to come up with ways of change people's habits.
Teams of five or six will spend a weekend using insights from behavioural science to create 'nudges' – small changes that prompt people to behave the way they want to.
Using theories from behavioural science, nudges have been used to solve a range of issues from persuading more people to pay their taxes on time to helping households have their lofts insulated.
Daniel Read, Professor of Behavioural Science, said: "The Nudgeathon will bring creative and ambitious people together and provide them with the information and skills they need to design their own nudges. The teams will be tackling a problem set by i-STUTE and the winners could well see their idea implemented on the University of Warwick campus.
"Our first two Nudgeathon's have been a great success, and saw some really fascinating ideas come to fruition.
"Insights from behavioural science are being applied more and more both in the public and business arenas, so this is a real chance for people to get inspired and learn more about the science."
The winners' idea will contribute to the University of Warwick's new Sustainability Strategy, and will be promoted during Go Green Week, which runs from March 6 to 12.
Umar Taj, a WBS PhD student and the main-coordinator for the Nudgeathon, added: "The idea to organise this event came from hackathons – events in which programmers work on projects in order to learn, network and create usable solutions.
"The Nudgeathon provides students with a great opportunity to apply their knowledge and skills to solve a real life behavioural problem.
"It will bring together students from across a wide range of disciplines and degree levels and really encourage teamwork and togetherness to achieve something that may have a genuine impact on people's lives."
Applicants should apply individually and will then be put into teams and will need to put together a video to send in.
The Nudgeathon takes place on February 11 and 12 at Warwick Business School and experience of behavioural science is not a pre-requisite.
"A Nudgeathon is all about creativity and novelty," said Mr Taj. "We are looking for teams made up of students from diverse backgrounds: behavioural science, psychology, economics, but also computer science, engineering, cultural anthropology and design, it really is open to anybody.
"We will go through the behavioural science needed at the Nudgeathon."
To apply for the Nudgeathon click here and for more information go to the Nudgeathon website.