Award-winning case study focuses on Apple's CSR
27 February 2019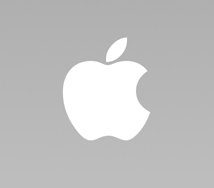 Sun Hye Lee and Kamel Mellahi won at the annual Case Centre Awards and Competitions for their case study on Apple.
The Warwick Business School academics joined Michael Mol, of Copenhagen Business School, to win the Strategy and General Management category at the 29th Case Centre Awards, which celebrates excellence in case writing and teaching at schools of business, management and government around the world.
The Case Centre is the independent home of the case method of teaching, a not-for-profit organisation and registered hold the world's largest and most diverse collection of management cases, articles, book chapters and teaching materials, including the collections of leading business schools across the globe.
The Overall Winning Case, on Accor's digital marketing, was co-authored by Jill Avery, of Harvard Business School, Chekitan S Dev, of Cornell SC Johnson College of Business, Cornell University and Peter O'Connor, of ESSEC Business School.
Outstanding Case Teacher was won by David Wood, the second time a member of Ivey Business School's faculty has won this Competition.
Dr Lee and Professor Mellahi's case study, entitled Apple and its Suppliers: Corporate Social Responsibility, centres on a BBC documentary highlighting labour rights violations in Apple's Chinese suppliers.
Pegatron was the second iPhone producer to have their methods scrutinised, with Apple's Corporate Social Responsibility again called into question. Apple deploys a vast, global supply chain and it was proving difficult for the US company to maintain control.
Dr Lee, now a Lecturer in International Business at the School of Business and Economics, Loughborough University, said: "Winning this award is a great honour and the biggest possible encouragement to undertake more of this work. It was the first ever teaching case any of us had written, and it is an interesting form of creating new knowledge alongside research articles and other means.
"We think it is Apple's relevance that makes the company so popular as a case subject. Lecture rooms of business schools nowadays are filled with students from different national and cultural backgrounds. For teachers like us, a big challenge is to find companies that will grab all these students' attention.
"Apple is among the most profitable and biggest companies, but also highly admired. Students are likely to have experience with Apple products one way or another. This means a case on Apple leads to high student engagement.
"Our case, however, differs a lot from the others in that it discusses a darker side of Apple, namely the social responsibility problems they have experienced in relation to manufacturing operations of Apple suppliers in China.
"For our case, we only used publicly available sources. Apple continuously wishes to advertise its good deeds, while the media and industry experts also have much to say about the company, both positive and negative. And this was particularly useful for our case where we talk about these negative events.
"These would probably not have come out through interview methods, at least not from interviewing people inside Apple."
This year's Awards and Competitions saw a growing diversity of successful institutions from right across the globe including five first-time winning schools (Blavatnik School of Government, University of Oxford; Columbia Business School; Cornell SC Johnson College of Business; ESCP Europe; ISEG Lisbon School of Economics & Management), while there were 23 first-time individual faculty winners.
Richard McCracken, Director of The Case Centre, said: "Coming hot on the heels of the inaugural World Case Teaching Day, held on February 5, this year's flagship Awards and Competitions show that over its 29-year history, standards of excellence in case writing and teaching have grown and spread right around the world to more institutions than ever before.
"Award-winning cases were taught in 103 schools in 34 countries. While many schools encourage faculty to prioritise journal-worthy research, the fact that ever more individual authors and teachers are now winning Case Awards and Competitions, bears testament to the widespread dedication of faculty to bring students around the world topical, relevant and innovative classroom materials. Our annual case 'Oscars' shine a proud annual light on these impactful achievements."
For more on Dr Lee and Professor Mellahi's winning case study click here, while the full list of Case Centre Awards winners can be found here.