Battersea Home boss to reveal her inspiring story
04 March 2016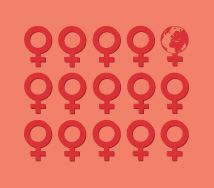 Claire Horton has overseen the transformation of Battersea Dogs & Cats Home since taking over as CEO and will be sharing her inspirational journey as Warwick Business School celebrates International Women's Day at The Shard.
The CEO of the 156-year-old charity will be one of three speakers at the event looking at the changing faces of female influencers.
Nadine Smith, Global Marketing Director at Boston Consulting Group, and Nadia Sood, Managing Partner at Impact Investments Ltd will also be speaking at the event.
This year's International Women's Day's theme is pay parity for women with men's salary. The World Economic Forum predicted in 2014 that it would take until 2095 to achieve global gender parity. But a year later it estimated that a slowdown in progress meant the gender gap now wouldn't close entirely until 2133.
The speakers
Claire Horton, who holds an MBA from WBS, joined Battersea Dogs & Cats Home in June 2010 with a wealth of experience from both the commercial and not-for-profit sectors. In 2015, Battersea cared for over 8,000 animals including 4,868 dogs and 3,553 cats and on average took in 13 dogs and 9 cats every day.
Across its three centres, the home employs more than 403 staff and is supported by over 1,200 volunteers. It costs £18.4 million to run the three centres every year, with no government funding.
With more than 15 years' experience at CEO and board level, Ms Horton has lobbied on campaigns that have successfully changed legislation as well as dedicated public awareness campaigns relating to rescue, rehoming issues and general animal care. She is a Fellow of the RSA and the Institute of Directors and in 2015 was awarded an Honorary Doctorate from the University of Roehampton for services to welfare and the community.
Nadine Smith is a communications director with 18 years' Whitehall experience, managing reputational issues, building influential campaigns, leading and implementing strategic communications and stakeholder strategies. A trained journalist, she specialises in crisis management and public inquiries, and is the former Chief Press Officer at the Cabinet Office.
Ms Smith was also head of press for the Bichard inquiry into child protection, which was produced following the murder of two Soham schoolgirls by Ian Huntley. She was Director of Communications for think-tank Institute for Government before joining Boston Consulting Group.
Nadia Sood founded Impact Investment Partners LLP after serving in senior communications and corporate social responsibility positions at large multinationals and NGOs, including a period in the Office of the Secretary General Kofi Annan at the United Nations in New York.
Ms Sood has 13 years' experience investing in, managing and operating businesses in developed and emerging markets that provide critical goods and services to mass market consumers, and is an authority on international negotiations and politics.
A question and answer session will follow the presentations, which start at noon with the doors opening at 11am.
To attend the event register here.
If you can't be there you can follow a live blog of the event on the WBS website.