BSc Accounting and Finance ranked fourth best in the UK
28 April 2017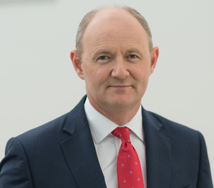 Undergraduate courses ranked in the top five in the country
WBS scores highly for graduate prospects and research quality
Dedicated careers service helps find graduates the right career
Partnerships with ICAEW and EY improve course credentials
Warwick Business School's BSc Accounting and Finance degree has been ranked fourth in the UK by The Complete University Guide 2018.
This widely-read Guide also ranked the school fifth in the UK for Business and Management, with the University of Warwick rated the eighth-best university in the country.
It follows The Guardian University Guide 2017 ranking of WBS as second for Accounting and Finance and fourth for Business and Management.
Professor John Rudd, Associate Dean of the WBS Undergraduate programme, said: "This is a tremendous achievement for the school and reflects the hard work of staff and students.
"The school prides itself on the quality of its teaching and we are constantly looking to innovate and enhance our courses to give our students the very best possible learning experience.
"The quality of our courses is reflected not only in these rankings, but by the number of blue-chip companies that want to employ our graduates."
The BSc Accounting and Finance course comes with the opportunity of a year's professional work placement with a financial services firm as part of the Undergraduate Partnership Programme and in conjunction with the Institute of Chartered Accountants in England and Wales (ICAEW). Students can also apply for the EY Assurance Scholarship Scheme.
Professor Peter Corvi, Course Director of the BSc Accounting and Finance degree, said: "We continue to develop the degree to ensure that our students gain the knowledge, skills and confidence they need to succeed in their chosen career.
"We are constantly introducing new and exciting learning opportunities for our students, and this ranking reflects how much our students value that."
The BSc Management, BSc International Management and BSc International Business degrees are all included in the Business and Management ranking. Both the BSc International Management and BSc International Business courses include a year studying and/or working abroad.
Professor Rudd added: "We work hard to ensure that our students are exposed to cutting-edge theory, and can develop the practical skills needed to thrive in modern organisations.
"We also have WBS CareersPlus, which provides our students with specialist one-to-one advice, mock interviews and help with preparing for assessment centres, bespoke CV and application guidance, and support with finding work placements or internships."
To see the full Complete University Guide rankings click here.