Business case for maternity rights, BBC warned
19 May 2014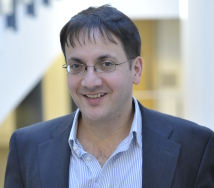 Professor Kim Hoque told the BBC that it makes no economic sense for companies not to give their female workers proper maternity rights.
A report by the International Labour Organization (ILO), entitled Maternity and Paternity at Work: Law and practice across the world, found that despite the global financial crisis the level of maternity rights across many countries had increased.
Despite this progress the large majority of women workers in the world - around 830 million - do not have adequate maternity protection according to the ILO.
Professor Hoque, who researches equal opportunities in the workplace as part of Warwick Business School's Industrial Relations Research Unit, believes there is a strong business case to invest in maternity rights.
"For a long time maternity rights and other equal opportunity policies have been seen as a cost to the employer, but there is a business case for putting such policies in place," said Professor Hoque on BBC World News.
"If you have been investing in your female workforce and developing them it makes good business sense to seek to retain women who decide to start a family, or to enable them to return to your organisation at a time of their choosing. Otherwise, when they do decide to return to work it is likely to be for one of your competitors."
Surprisingly the US is the only Western country - and one of only three in the world, with the others being Papua New Guinea and Oman - that does not provide some kind of monetary payment to new mothers who've taken maternity leave from their jobs.
The report also said the US provides fewer weeks of maternity leave than any other western country, with businesses required to allow a minimum of 12 weeks.
In the UK a new mother is allowed to take a full year off, with payments during the first six weeks totalling 90 per cent of her salary. After that, the payments are set at £138.18 or 90 per cent of pay, whichever is lower, for the next 33 weeks. The final 13 weeks of the leave are unpaid.
Professor Hoque added: "If you look at the broader economic argument, women are increasingly highly skilled and highly trained relative to men. In the UK we have a situation where girls have been outperforming boys for a long time at A level, and are performing increasingly well at degree level, so it makes no sense to lose those skills, abilities, training and productivity if women are unable to stay in work because of a lack of maternity rights. That represents a considerable economic cost."
The ILO report found that 53 per cent (98 countries) met the ILO standard of at least 14 weeks maternity leave, with 42 of those countries meeting or exceeding the suggested 18 weeks leave. It found 15 per cent (27 countries) provided less than 12 weeks.
Professor Hoque said: "Women who want to progress their careers in an organisation need to have the guarantee that if they leave the labour market to have children or start a family they are able to come back to the organisation and at a level similar to the one they left, not lower."
Professor Kim Hoque teaches Understanding & Researching Employment Relations, Employment Relations in Britain and Managing Human Resources on the MSc Human Resource Management & Employment Relations. He also teaches Managing Human Resources and Equality and Diversity on Warwick Business School's undergraduate programme.