Cameron's plan won't keep energy prices down, says David Elmes
31 October 2012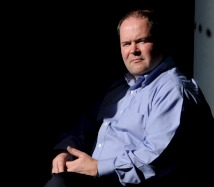 The way to lower energy costs is for customers to be involved in cutting how much they use, not forcing companies to put them on the cheapest tariff.
That is what industry expert David Elmes, who heads Warwick Business School's Global Energy group told listeners on BBC Radio Four on Wednesday.
Prime Minister David Cameron recently suggested that energy companies should be forced to put customers on to the lowest tariff, while industry watchdog Ofgem has proposed companies offer simpler, standardised tariffs.
Elmes backs the move to make pricing less confusing, but believes Mr Cameron's idea may only provide a short-term boost for customers at best because in the long run prices are still likely to go up.
Professor Elmes, Academic Director for Warwick Business School's Global Energy MBA, says we need customers to be thinking how they can use electricity and gas more efficiently to keep bills down.
"Simpler tariffs and easier ways to switch are important so that customers can get competitive prices but taking that choice from them by some automatic process will make it less likely that they will take steps to use energy more efficiently." said Elmes.
"There are two trends at global level which mean energy prices are likely to rise in the long term. The first is that the world demand for energy is rising as more is used by countries such as China. The second is that countries such as the UK are investing to change to more sustainable sources, like wind farms.
"Unfortunately that means energy prices are likely to rise in the long term. Everybody wants transparency in their bills so that they can choose the best price, but the other step is to for people to think about ways that they can work with companies to reduce the amount of energy they use.
"The suggestion to put consumers automatically on to lowest tariff runs the risk of removing consumer choice so that pricing becomes just an agreement between the companies and the Government.
"Companies can make bills simpler so that customers can see a price per month. The Prime Minister's comment about 400 different tariffs is a reflection that it is difficult to make simple comparisons. But we also want consumers and companies to work together and reduce the amount of energy used.
"For example, companies are introducing smart meters. This means companies may offer a rate that involves help to use less energy or less energy at times of peak demand. You might not have lowest tariff but you would end up using less energy."
Click here to listen to David Elmes on BBC Radio Four's You and Yours consumer programme.