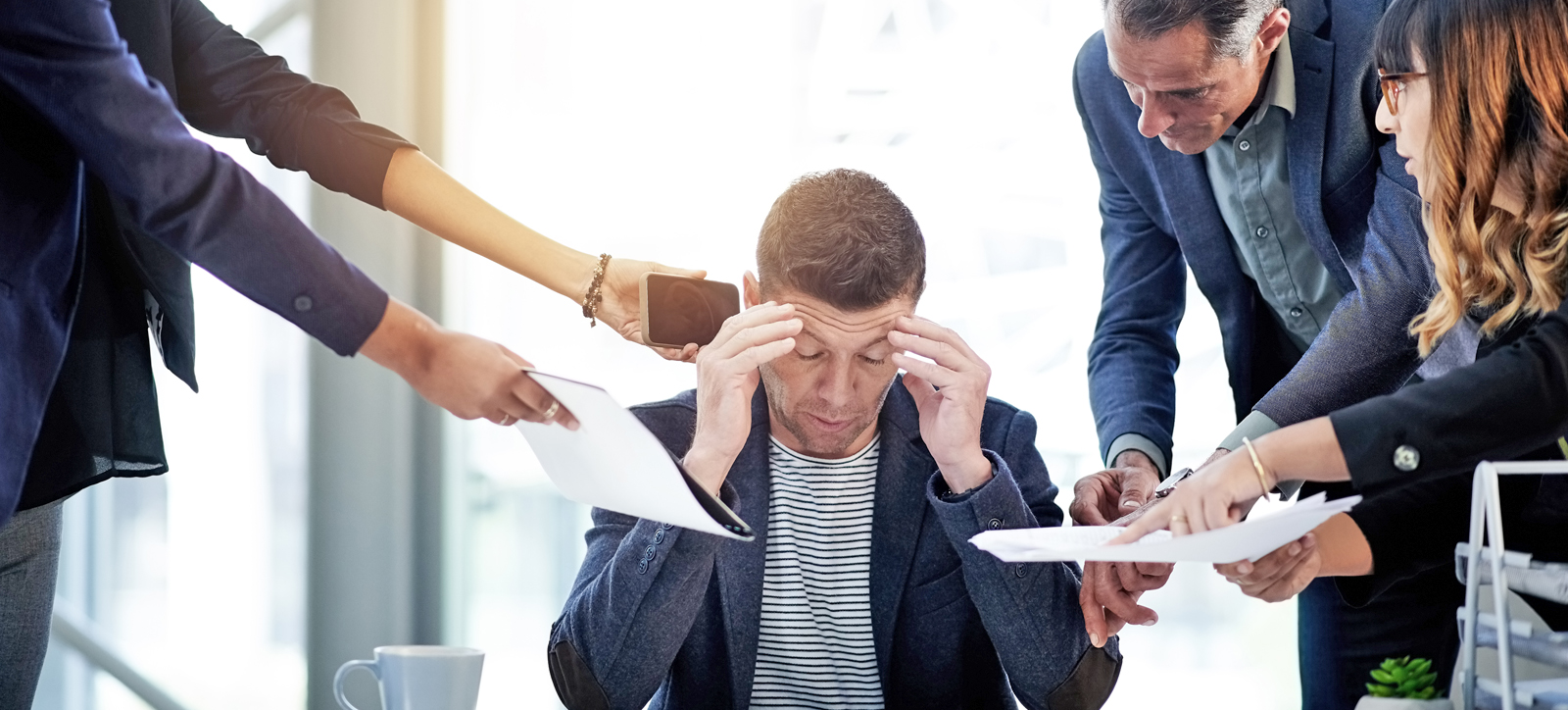 Allowing managers to express doubt can encourage experimentation and improvement
Picture your next big job interview. After the usual warm-up questions about your experience, it is time to focus on your prospective employer's vision.
"How do you see the future of GrandCorp?"
"I don't know," you answer. "It is hard to predict."
Will your honesty land you that dream job? Probably not. Managers are expected to have a plan and they have to beam with confidence.
The German economist Albert O. Hirschman preferred a different approach. As a scholar, he never indulged in grand theorising. The defining characteristic of both his work and life was doubt. How refreshing! His life was full of adventure, including a move to war-torn Columbia.
"We both realise that you should think of the future—make plans for the children etc." his wife Sarah wrote to her parents. "But I think we both somehow feel that it is impossible to know what is best and that the present is so much more important—because if the present is solid and good it will be a surer basis for a good future than any plans that you can make."
As a matter of principle, Hirschman believed that they could not know what Colombia would be like. And Bogota actually turned out to be among the happiest times that the family shared.
Most managers might not contemplate a move into the epicentre of a civil war. However, the recent pandemic, inflation, geo-political shifts, and new technology waves are bound to raise the question whether your organisation is on the right track.
Taking some liberty in interpreting a recent paper by Andrew Spicer, the Dean of Bayes Business School, four approaches to doubt become apparent:
Clinging to existing believes
Jumping on a new grand vision
Retreating into cynicism
Experimenting with different ideas
While the specific circumstances will have a bearing, Hirschman's money is definitely on option four. It's a future-oriented approach that takes doubt seriously.
Dogmatic response
When Edzard Reuter, a former CEO of Daimler, was asked about Tesla in late 2015, his response was quick. "A joke that can't be taken seriously compared to the great car companies of Germany".
He was not alone among German car executives. A 2018 survey by consulting firm KPMG found that over 70 per cent of car bosses still thought that e-mobility will fail.
German car companies have of course invested in e-vehicles as well. But the response was patchy, underlining a strong conviction that the old combustion engine will remain at the heart of the industry.
When companies follow a dogmatic response to doubt, they cling to existing assumptions and beliefs. Not typically the best option.
Visionary response
This represents the flip-side of the dogmatic approach. And while established companies are more likely to opt for the former, this will resonate in Silicon Valley. An almost messianic conviction of how the future will pan out, overcomes any form of doubt.
Tesla was haemorrhaging money when production issues persisted for its Model 3 sedan. Elon Musk personally took charge, sleeping on the factory floor.
"I was living in the factory in Fremont and the one in Nevada for three years straight," Musk said. He saw it as an important signal to employees that "giving it their all" will help them to prevail.
In Tesla's case this worked, but a long list of failed visions reminds us to be cautious. Remember pets.com, Quibi, or Webvan?
For visionaries this is no deterrent. As Elon Musk put it: "I'd rather be optimistic and wrong than pessimistic and right."
Cynical response
The unfortunate truth is that individual agency is limited in many organisations. A call centre employee or Government agent, who has great ideas about changing the system, will easily be frustrated by standard procedures.
Most CEOs realise that bureaucracy can easily stifle initiative. Walmart CEO Doug McMillon calls it "a villain" and JP Morgan Chase CEO Jamie Dimon refers to it as "a disease".
Whether corporate reality reflects this is debatable. The average person works in an organisation with six management layers. In a US survey, 75 per cent said that new ideas are met with indifference and 95 per cent said that is very difficult for frontline employees to launch a new initiative.
Those working in such a bureaucracy have few options to leverage their doubt. Cynicism is a natural self-preservation move. If CEOs want to avoid this, they need to reduce bureaucracy. In Humanocracy, Gary Hamel and Michael Zanini suggest micro-enterprises with substantial autonomy, voluntary collaboration, open innovation, and entrepreneurship at scale.
Experimental response
Hirschman was greatly influenced by his brother-in-law Eugenio Colorni. As they often repeated to each other, they wanted to "prove Hamlet wrong". Instead of being frozen by doubt, Hamlet should have been freed by it. His constant striving for perfection stood in the way of action.
This points towards a more experimental response to doubt. For scientists this comes naturally. Their work is set up in a sequence of projects that might be connected by a broader trajectory but are not necessarily. In a corporate setting this might be less appealing at first, but it actually syncs with some players in the start-up world as well.
On the product development level Airbnb, for example, routinely conducts controlled experiments with different product features. It is not an impossible leap to take a similar approach when considering more fundamental questions. The culture already points in this direction.
Doubt is here to stay
Gen Z, those born between 1997 and 2012, don't know a world without Google search. "When you're armed with information, you are just generally more confident," Corey Seemiller, a leading professor at Wright State University, said in a recent interview. Paradoxically this means that they will have more doubt about the decisions made at work.
In other words, doubt is here to stay. As an engine of curiosity and improvement, this can be an opportunity. The caveat: it will only work if organisations frame it as such and develop a culture that encourages experimentation.
Read the original article at Forbes.
Christian Stadler, Professor of Strategic Management addresses fundamental strategic questions that enable companies to grow, adapt, and consistently beat their competitors.
Discover how you can equip your organisation with effective strategies for managing change with our suite of Strategy and Organisational Change Postgraduate Awards as part of the Warwick Leadership Pathways.