Careers advice: 6 Myths about Coaching
27 February 2017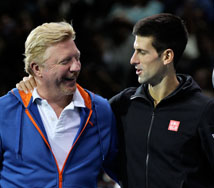 As we launch this month's online lesson on Careers Support on the Your Career Management Course, Lisa Carr from our Alumni Careers team reflects on some common misconceptions about coaching and mentoring.
Nearly all of us will have experienced being coached or mentored at some point. This could be through a formal programme run by our employer or by WBS Mentoring or informally by a manager or more experienced colleague.
Originally used in the world of sport, coaching has now become an integral part of the line management role. And an increasing number of us now engage our own career or life coaches to help us reach our goals.
Bob Thomson, Professor of Practice at WBS, defines coaching as 'A relationship of rapport and trust in which the coach helps the client to clarify what matters to them and to work out what to do to achieve their aspirations.'
On the other hand, Mike Goodwin, Co-Chair of the WBS Mentoring Programme, explains a mentor 'also has personal experience and so can share how they navigated a particular challenge. A good mentor will use coaching as part of this process. I once heard someone say that he may have been able to coach Barack Obama, but he couldn't mentor him!'
There is a lot of confusion around the coaching and mentoring process, however, so here we debunk some of the most common myths (We use 'coaching' to refer to both coaching and mentoring here):
1.Coaching is a sign of weakness
The trend for some organisations to use coaching as a way to tackle poor performance has led to the process being seen as remedial.
True coaching is as beneficial to high performers as it is to new entrants. Top sportsmen don't stop being coached once they reach their career peak – for example, Novak Djokovic has recently been coached by Boris Becker.
2.The coach can fix your problems
Bob Thomson explains that the coach's job is to help raise the client's self-awareness and motivate them to take responsibility for their own decisions and actions.
While the coach can help the client identify issues, consider potential solutions and come up with an action plan, a good coach does not take responsibility for solving the client's problem for them.
3.The coach should be from the same industry
Sometimes it can be more helpful to get a different and more objective perspective from outside your own industry.
One recent mentee said: "The most valuable aspect of having a mentor hasn't been, as I expected it to be, the knowledge they shared. Instead, it has been the ability to ask the right questions at the right time."
Many challenges managers face, such as starting their own business or moving internationally, are common across industries.
4. Executive coaching is different to normal coaching
Executive coaches hired by organisations to improve managerial performance often create a mystique around what they do.
One coach interviewed by the Institute for Employment Studies claimed that: "Executive coaching sounds posher and you can charge more for it. I also coach unemployed people."
The coach needs to have credibility with the client, and so it helps to have some experience of business and management. However, a competent and confident coach can coach executives.
5.Coaching is short term
This depends on the type of coaching.
Directive coaching focused on giving advice to improve performance, such as that used in sport, may have a primarily short-term impact.
Non-directive coaching, that is helping the client to identify and solve their own issues, often produces results after a long period of reflection and experimentation by the client. And the coach-client relationship may take a long time to develop fully. Lipi Sarkar, a senior manager at KPMG, explains in the Careers Support module how she used her WBS mentor as a sounding board to engineer a career change over a period of years.
6.Coaching only works face to face
In global organisations, coaching across geographies is facilitated through telephone and video calls.
This rests on the coach's skill in picking up the client's moods and meaning without the benefit of body language.
E-coaching can also work well, especially when coach and client are in different time zones– in fact over half of WBS alumni careers coaching is provided this way.
The coach can still ask questions, stimulate thinking and provide feedback. Asynchronous conversations can also give the client more time for reflection and for the coach to give a more considered response.
A mixture of face to face meetings in the early stages whilst the relationship is established interspersed with periods of e-coaching, later on, can be really effective.