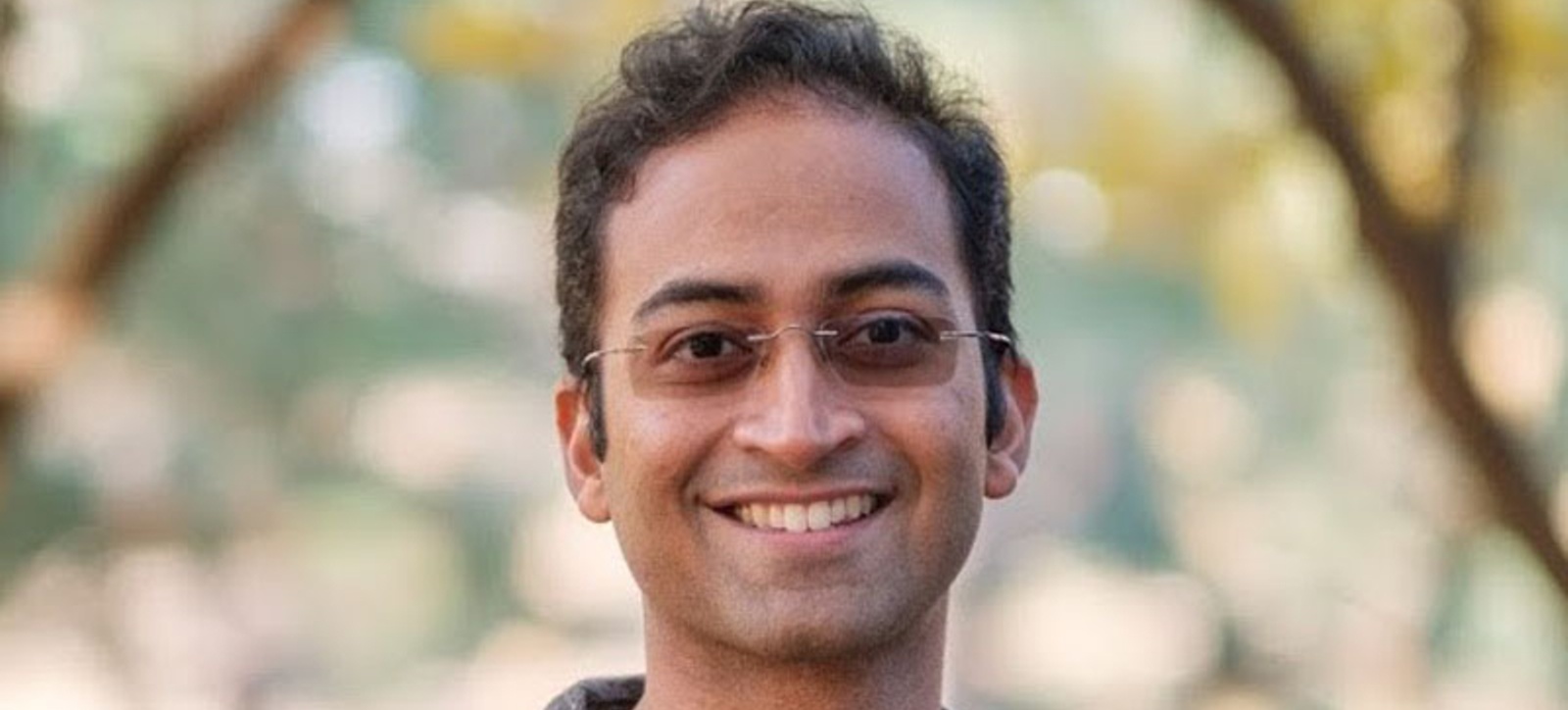 Hazim Mohamad launches a platform to help people find career advice
The 28 year-old quit his job at the World Bank to create his tech start-up
Counselab connects people looking for advice with those offering advice
He got the idea after demand for his advice on social media got out of hand
Hazim Mohamad is used to assessing risk – it's been his job at the World Bank after all.
But he still suffered stage fright at the thought of quitting his prestigious post to take a gamble on a new venture. And the irony is that his start-up, Counselab, focuses on career and academic advice.
"I thought 'what's the worst that can happen?'," says Hazim, who was born and raised in Malaysia but now resides in San Francisco. "Leaving a stable job is daunting, but my friends and advisors told me the later I do this, the harder it's going to be and the greater the opportunity cost. Would I forever regret not knowing what this could be?"
The 28 year-old resigned in June 2021 and has since balanced both roles while waiting for visa paperwork in order to focus fully on the Counselab platform, which joins people looking for advice to the right advisor.
His new business is an extension of what he's been doing informally for years – advising students and graduates on their academic journey and future careers. He's frequently contacted by individuals wanting to know how he got into Warwick Business School, and then on to a MSc Finance at Massachusetts Institute of Technology (MIT) – and, of course, how he got his job at the World Bank.
"I'd spend a couple of hours each weekend on these calls, and as the number of requests grew, I began asking my friends, fellow alumni and colleagues if they could step in and help," says Hazim, who studied BSc Accounting & Finance at WBS. "They did it just as well, if not better than I could. Even a 15-minute call can change someone's life."
And here he spotted a gap in the market, which has led him to found Counselab.
"We want to be a one-stop shop to connect people who want to give and receive advice. Platforms such as LinkedIn or Facebook just aren't optimised for this kind of interaction," he says.
And it's during the transition from school to university and on to working life when people usually need the most guidance; which directions to explore, what skills to acquire and how to take the steps to get there.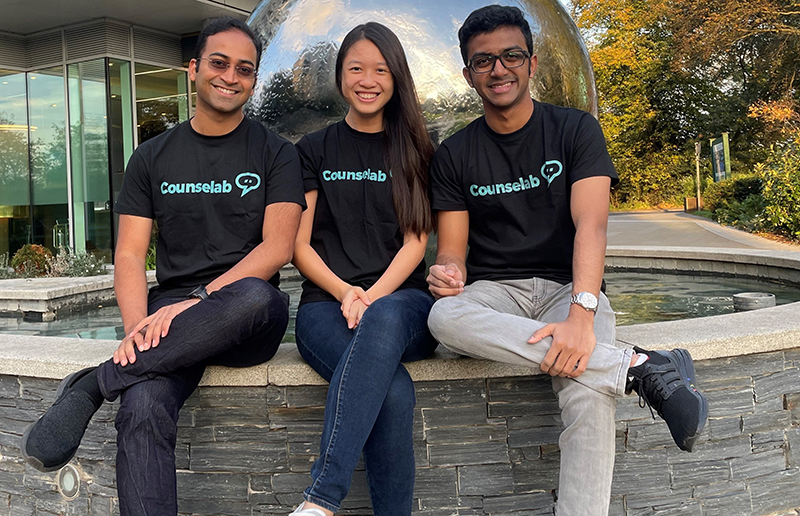 "Which degree to choose," adds Hazim. "Should you go to grad school, or which career path to take? And what are the skills that could future-proof your career?"
Having closed their pre-seed funding a few months back, Hazim and his co-founder, Carin Gan – an ex-Facebook software engineer – together with their team have been developing Counselab for the past few months, road-testing the app widely to determine what features it should offer.
"We need to distil what constitutes a good advice session," says Hazim. "Do you need to speak to someone who went to the same university? What makes a good connection? Human relations can be subjective. We're also testing our business model and refining our go-to-market strategy."
When young graduates come to him for advice, Hazim recalls his own university days at WBS, when he was driven by curiosity and a willingness to take a chance. One of his greatest feats was an impromptu pitch to secure the backing of Malaysian tycoon and entrepreneur Tony Fernandes, boss of AirAsia and owner of QPR, as a key speaker for a student ASEAN conference.
Hazim says: "At the end of a private dinner with students in London, my friend said: 'this is your chance – ask Tony.' I said 'you must be mad', but in a split second, I agreed."
To his joy, a surprised Fernandes accepted the invitation to address and fund the Warwick ASEAN Conference – which Hazim and his peers from Southeast Asia were yet to actually found – with the objective to discuss the economic, political and socio-cultural challenges within the region.
"I introduced myself and made a quick 30-second pitch," says Hazim. "Immediately after, he smiled and said, 'I like your spirit'. I had a couple of sleepless nights writing the conference proposal after that. It was a memorable moment, and it gave me something rather unique to share during my interviews later for MIT and the World Bank."
In 2015 the first Warwick ASEAN Conference took place, headlined by Fernandes and featuring other high profile speakers including British economist Gerard Lyons (also a Warwick alumnus), who was then chief economic advisor to the Mayor of London.
Hazim adds: "What was lacking in the UK was any kind of networking among people from ASEAN countries, despite the sheer number of people from the region studying at WBS and in the country. The moment the conference was over, we appointed a new committee to ensure its continuity – it's now in its seventh year running."
It's a legacy Hazim is proud of, and also the source of some of his closest friendships – his founding group still holds regular reunions. "We built a community that otherwise likely wouldn't have existed."
Whenever Hazim returns to the UK he says it feels like coming home and says: "I have so many fond memories there. My parents both studied in London – my father is a doctor and my mother an economist. When I was considering my undergraduate studies they had a strong preference for me to go to the UK."
Sponsored by Malaysia's national oil and gas firm Petronas, Hazim picked WBS for its reputation in finance and economics.
"Each year at Warwick was a different chapter; it helped me mature and I learnt a lot," says Hazim. "It was a truly memorable period of my life."
A chess player and musician, Hazim also taught mathematics to primary school children via board games – "an experience I cherish".
His education led him to almost four years at the World Bank ending as a market risk analyst – a job he loved, though he now needs to focus exclusively on Counselab.
He's grown used to telling students to continue learning and nurture curiosity, and now he's followed this advice himself, testing the world of angel investors in his spare time.
"I began delving deeper into concepts such as entrepreneurial finance that I learned at MIT," says Hazim. "I was intrigued by it, and eager to try it out in the real world. Angel investing is a lot more hands-on than just buying shares in a business. I helped put together a panel of experts so that beyond simply providing capital, we felt we could help with our knowledge and networks."
Hazim is currently part of a group investing in Southeast Asian technology startups, and hopes to deepen his experience there – it's a hobby that will sit alongside his role in Counselab.
"It was angel investing that led me to become familiar with the start-up world, and opened the possibility of perhaps doing it myself," says Hazim.
Counselab's iOS and Android app launched in late November and Hazim and his team are now testing it with a larger audience.
He adds: "I don't know where this journey might lead, but that's what makes it all the more exciting."