Christian Stadler tells the BBC why Jaguar Land Rover are in pole position
15 January 2013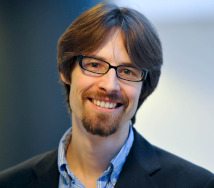 Car industry analyst Christian Stadler has told BBC Midlands Today how Jaguar Land Rover are in the ideal position to continue to benefit from the current economic troubles thanks to its luxury models.
And Dr Stadler says the United Kingdom is primed to take advantage of Jaguar Land Rover's expansion thanks to its flexible labour laws, something countries like Germany and France don't have.
JLR have announced they will add 800 jobs at their plant in Solihull and Stadler believes, in contrast to Honda who announced it will cut 800 jobs in Swindon, they are targeting customers unaffected by the worldwide economic problems.
Dr Stadler, who is Associate Professor of Strategy at Warwick Business School, said: "JLR have added 8,000 jobs over the past two years. JLR targets exactly the right customers at the moment: rich people in growing car markets like China, the US, and Russia.
"In mature industries like the car industry, positioning is particularly important and the recent announcements from Honda and JLR demonstrate why.
"Unlike Honda's customers, JLR's customers are people who are not hit by the economic crisis to the extent that they need to delay the purchase of a new car.
"The new Range Rover Evoque model is a perfect example of this strategy. Offered as a two-wheel-drive version the model still has the looks and high-riding position of a 4x4. This allows JLR to charge a premium to customers who value the image of an off-road vehicle without ever needing its capacity.
"Meanwhile, Honda is seeing demand in its European market continue to be low. Although production is up from 97,000 in 2009 to 166,000 in 2012 this is well below its 250,000 capacity. As Honda buyers fall into lower-income brackets and their models are particularly well suited for Southern European markets it is not surprising that the Eurocrisis has had such a strong impact. Other manufacturers targeting the same market, like Peugeot, have also been hit hard."
And Dr Stadler believes JLR's announcement means the future for the UK car industry is bright despite the country's economic woe.
"The outlook for the UK car industry is positive as historic weaknesses are no longer a major concern," said Dr Stadler. "In a 2009 report the New Automotive Innovation and Growth Team was concerned about high labour costs, lack of skilled labour and tough environmental regulations. None of these are a great weakness today.
"The first will be less of an issue in coming years as automation reduces the importance of labour costs. The second is less of an issue during the current recession as more engineers are looking for jobs, and the third turns out to be an advantage as UK manufacturers are ready for customers who are concerned about issues like climate change.
"On top of this manufacturers value the UK car industry's labour flexibility – a notable difference compared to somewhere like Germany."
Dr Stadler was also on BBC West Midlands radio. Click here to listen to Dr Stadler talking about Jaguar Land Rover. He is on at 5.35mins.
The Associate Professor of Strategy teaches on the Warwick Executive MBA, the Warwick MBA by full-time study , MSc in Marketing & Strategy and MSc in Management.