Congratulations to all WBS students graduating
17 July 2015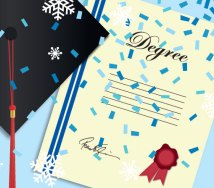 Congratulations to all of our students graduating on Saturday 18 July. We hope that everyone attending has a wonderful day here at Warwick with their friends and family.
If you're heading over to our graduation reception in Rootes, pop in to our vintage photo booth where you can have informal photos taken with your friends and family, get them printed out and then upload them to your social media accounts! The booth will be free of charge and packed with props, a great way to capture the fun of your graduation day. We'll be sharing the best snaps on our website and on social media.
Don't forget you can also share your graduation photos with us on Twitter and Instagram using the hashtag #wbsgrad. We'd love to hear from you!
Have a great day.