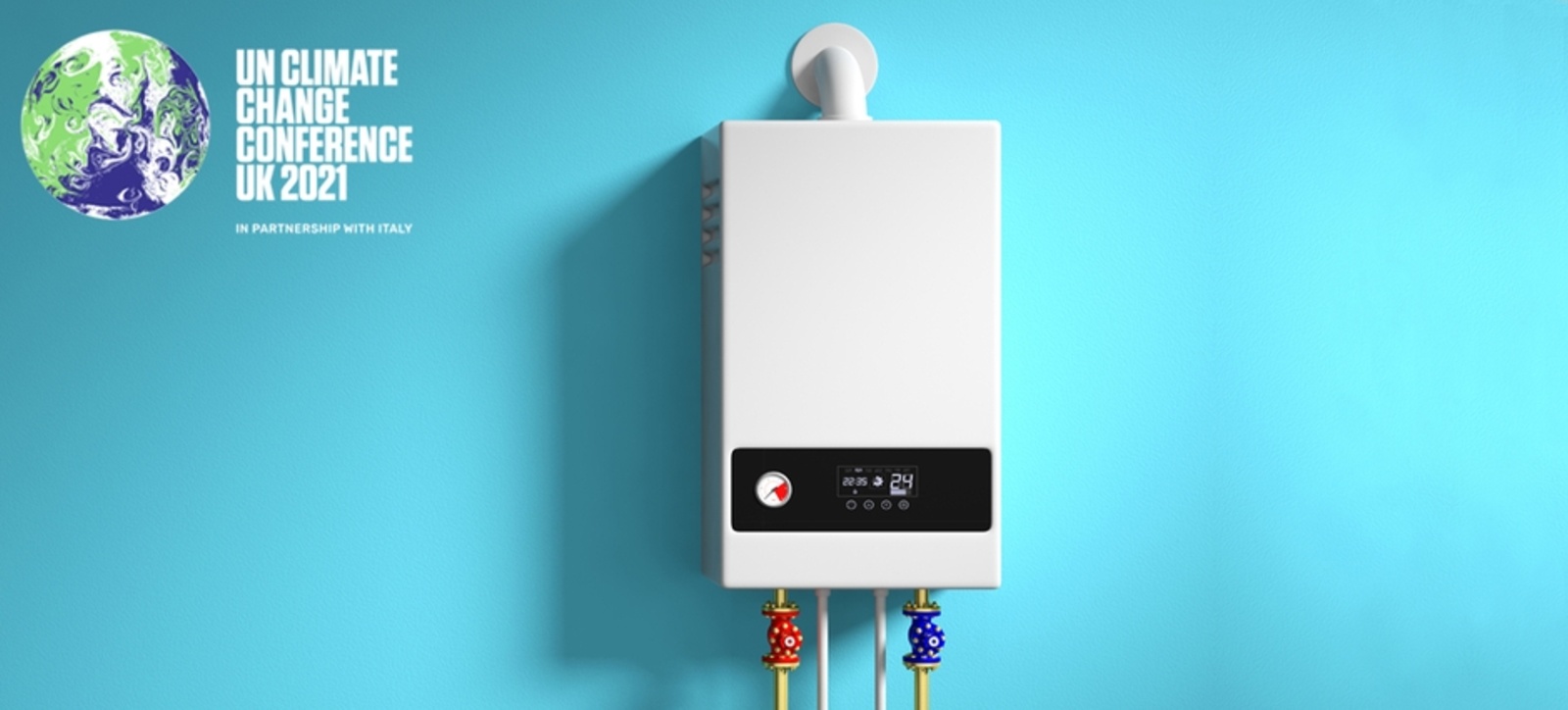 By David Elmes
In the run up to COP26 the UK Government announced plans to offer households £5,000 grants to assist homes in the transition from gas boilers to heat pumps as part of a raft of measures to move the country to net zero by 2050.
Will it work? Behavioural science might have some answers.
I am part of a research team looking at which behaviour nudges might encourage people to switch from gas central heating to heat pumps. The study has yielded some interesting results. We found that behavioural science can help inform policy and shape consumer behaviour, but only if the financial pain is mitigated.
Let's begin by looking at the Government's financial offering. I'd argue that, while the grants are welcome, the funding will only cover 90,000 pumps over three years. Given that up to 25 million homes in the UK have gas boilers and assuming the Government continues this pattern of investment and pump and installation costs do not fall significantly, it would take more than 800 years to get off the gas. That certainly does not meet the Climate Change Committee's (CCC) objective to achieve full decarbonisation of heating by 2050.
And according to our research, behaviour science can help, but it can't do all the heavy lifting. Money does matter. Heat pumps come in at around £7,000. Gas boilers, by contrast, cost in the region of £2,000 for an average house. Using insights from our research won't be as effective if transitioning to a heat pump is associated with significantly more financial pain than your average gas boiler. Let me break down what we found in more detail.
We asked 599 non-student participants a range of questions designed to test how behavioural prompts may influence people's choices between a traditional gas boiler and a heat pump. Overall, the research explored four of these: alignment effects, discounting effects, social norms feedback effects and messenger effects.
Alignment effects are when people compare two products according to their features. We found these nudges aren't helpful with heat pumps because they work in significantly different ways to boilers. If alignment effects are deployed, people are likely to stick with what they know.
Policymakers can use priming, however, to engage people's higher-order thinking. For example, advocating for heat pumps because they help save the climate.
Discounting effects are the tendency for people to choose short-term savings over long-term ones. So people might prefer a cheaper gas boiler today over the promise of savings over many years with a heat pump. Surprisingly, we found that participants were more patient than we might have expected over the idea of savings in the long run.
Normative feedback effects are about how broader social behaviour and feedback on the consequences of our actions influence choices. We gave groups of people different information, with one being told "a survey reveals that the vast majority of people in your neighbourhood have installed the energy efficient heat pump."
Another group was given information on the impact of heat pumps on the environment, while others were told or the financial benefits of heat pumps compared to a standard gas boiler. We found that normative information about the behaviour of peers or providing details of the financial benefits of investing in a heat pump were most likely to change behaviour.
Finally, we looked at messenger effects – which is where people are heavily influenced by who communicates the information. We compared the impact of messaging from the Government, energy companies, neighbours and industry. We found no distinction between who delivered the message; however, the content of the message – how the pro-environment choice was framed – was significant, so using the normative feedback effects we discovered alongside the financial benefits would help.
The good news is that people are persuadable. The bad news is that our findings won't be significant unless the scale of investment required for a heat pump is reduced.
So, where does this leave policy? Recent Governmental behaviour suggests a liking for behavioural science. However, behavioural influencing needs to be underpinned by regulation and cost-reduction for it to be effective.
Costs have to be mitigated in some way so that people are not constantly led by price. One way to do this is by a more extensive heat pump and insulation funding programme for households and large buildings.
Another might be to mandate heat pumps at the point of sale when large amounts of money are already changing hands, so people feel the financial commitment to be less. A similar model already being used in the UK is the campaign for septic tank conversions. Engaging lenders to offer green mortgages where a portion of the money lent is for eco-friendly upgrades is also an option.
The Government needs to prompt the industry to lower the costs of heat pumps, particularly installation. Again, the model to emulate is the offshore wind industry, which has reduced costs so significantly that it is moving into a negative subsidy.
And lastly, the policy should focus less on prestige, supply-side projects that make good headlines, like huge wind farms or expensive nuclear energy, and more on local consumption. Converting individual homes, getting communities onto heat networks and better-quality buildings matter just as much as large-scale solar farms.
If we can see movement on policy and costs, then our insights can play a critical role in ensuring the messaging and nudges are the right ones. Done right, we may finally get the UK off the gas.
David Elmes is Professor of Practice in the Strategy and International Business Group and teaches Creating Sustainable Organisations on the Distance Learning MBA. He also lectures on Business & Sustainability on the Executive MBA and Managing in a New World on the Full-time MBA plus Business Immersion and Critical Thinking on the suite of MSc Business programmes.
For more articles on Behavioural Science and Sustainability sign up to Core Insights here.