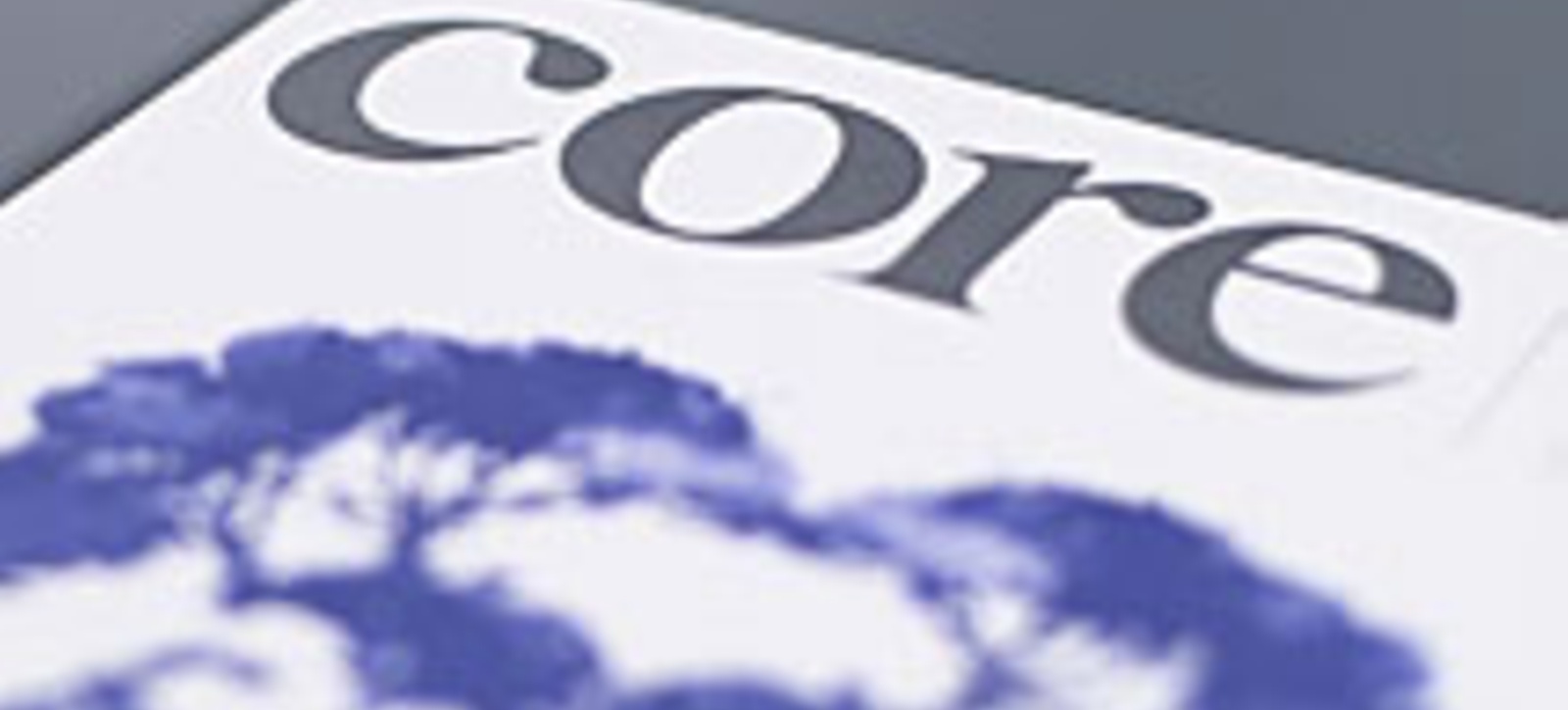 Exclusive article for Warwick Business School's magazine Core
'Dieselgate' damaged the VW brand suggest WBS academics
David Arnott argues it was a 'breach of trust'
Sebastiaan Van Doorn says the firm's promise of clean diesel was unrealistic
It can take just minutes for a brand owner to destroy relationships it has spent decades building with its consumers – as Volkswagen has been learning at first hand.
Repairing the damage to a brand post-scandal, however, takes more than a quick fix. Acknowledging mistakes, making amends and being seen to be doing both are only the beginning. As important is guarding against repeating mistakes and this means that what might initially appear to be 'just' a brand marketing problem can require far-reaching organisational change and even a new business strategy.
"Essentially, what's happened at Volkswagen is a breach of trust," says David Arnott, Principal Teaching Fellow in Marketing & e-Business at Warwick Business School.
"Some of what the company has done since the scandal has demonstrated good practice, but not all.
"With so many vehicles affected, the level of deceit is significant and appears to have been deliberate, and this makes the problem potentially bigger and certainly more complex to resolve."
Founded in Germany in 1937, Volkswagen's business – and reputation – has long been built on its engineering.
Now the second-largest carmaker in the world, it comprises 12 brands - including Audi, SEAT, Bentley, Bugatti, Lamborghini, Porsche and SKODA. But it remains most closely associated with its top-selling, namesake marque, Volkswagen, and that brand's three core values: responsibility, sustainability and innovation.
Then, in September 2015, Volkswagen was accused of violating the US Clean Air Act by the United States Environmental Protection Agency (EPA).
The EPA found the carmaker had intentionally programmed turbocharged direct injection diesel engines in 11 million of its cars to meet US standards for nitrogen oxide emissions only during regulatory testing – the cars emitted up to 40 times more nitrogen oxide when used in the real world for everyday driving.
As soon as the use of its 'cheat device' software was made public, Volkswagen found itself the focus for regulatory investigations in a number of countries. Its stock price fell sharply – initially by one third. Meanwhile, confidence and interest in buying the Volkswagen brand slumped.
By January 2016 Volkswagen's EU sales were down 3.8 per cent year-on-year despite passenger car sales in the EU that same month rising to 1.06 million – up 6.2 per cent year-on-year, according to the European Automobile Manufacturers' Association.
In the UK, the Society of Motor Manufacturers & Traders revealed Volkswagen's sales were 13.8 per cent lower year-on-year in January 2016, while new sales overall rose 2.9 per cent. Meanwhile the overall slump in US sales post-scandal is estimated at 10-15 per cent. Against this backdrop, the German carmaker reported a 2015 third quarter loss of £2.5bn - its first quarterly loss in 15 years.
Though top line figures have been hit hard, the negative impact of a scandal can extend far further.
Employee dissatisfaction and a desire to no longer work for a company is one less immediately obvious side effect. Loss of third party support – from a local event or team that company might sponsor, for example – is often another. Reduced belief in what a company is saying can also undermine a business's guarantees and warranties.
One key challenge for Volkswagen – as for any brand owner faced with having to decide how best to manage their brand when a crisis threatens – has been how best to undertake the necessary steps required in a way that complements and reinforces rather than undermines the brand and what it stands for.
Immediate steps post-scandal are likely to include firing those responsible, appointing new managers and or embedding new managerial structures and audit trails. Attention then turns to addressing relationships with key stakeholders through carefully crafted communications.
"A brand should act as a 'central organising principle' that sits at the heart of a business informing decision-making at all levels of an organisation," says Mike Rocha, Global Director, Valuation, at brand and design consultancy Interbrand. "So when a scandal occurs a brand should go back to what it stands for, to what its ultimate purpose is, and ensure that the action it takes in response to the crisis builds on these core ideas."
It's all about acting human, according to Dylan Stuart, Partner, Brand Strategy, at brand strategy consultancy Lippincott.
"Brands are human creations and as such are fallible, as humans are," he says. "So it is important they react in a human way – admitting where there is fault, taking responsibility and demonstrating they can and will change."
What is also needed next is an exploration of what went wrong and why – an independent enquiry always helps – and efforts to make the outside world aware you are working to put things right.
"Having identified the causes, measures must then be put in place to ensure it doesn't happen again and confirmation that such action has been undertaken needs to be shared publicly," says Arnott.
In this respect, many believe Volkswagen has made some positive progress. Yet not everything it has so far done has been 'best practice', according to Sebastiaan Van Doorn, Associate Professor of Enterprise at Warwick Business School.
"Volkswagen was clever to replace former Chief Executive Martin Winterkorn quickly," he acknowledges. "But it missed an opportunity with the appointment of Matthias Müller (former chairman of Volkswagen-owned Porsche) to replace him. Because Müller had so close a connection this appointment did not send out a strong message externally that the company was willing to change."
Volkswagen's decision to quickly put in place a plan with considerable funds set aside to deal with fines, compensation to car owners in some markets for the reduced value of their vehicles, and funding for the recall of all affected vehicles was another positive step.
An estimated 11 million cars were to be either fitted with a 'flow transformer' device to enable the correct calculation of fuel and air being combusted or a software tweak.
But the senior management's claim to know nothing of the cheat device apparently sanctioned by some of Volkswagen's middle managers was not well-received and, worse, raised questions about the effectiveness of its internal communications and management procedures.
Furthermore, the brand's corporate and advertising communications post-scandal have received a mixed response.
After immediately suspending its marketing communications, Volkswagen ran tactical advertising to apologise with a pledge to address the problem. In February 2016 the strategy then switched to brand advertising with a campaign created by advertising agency DDB Germany emphasising the longstanding, emotional relationship between Volkswagen customers and their cars.
Launching the new advertising, Volkswagen Brand Board Member Jürgen Stackmann firmly positioned the campaign as the "first visible step in a new mindset".
"We have lost credibility and trust in recent months," he said. "We are now doing everything we can to win that back … Volkswagen is a part of people's lives. And we want to stay a part of their lives."
Volkswagen's new TV ad, in which its cars were described as "a lifelong companion", proved uncontentious. But its print campaign was less so as it used the line: "It's more than just a car. It's keeping your promises." This was something many observers believed Volkswagen failed to do.
This gap between Volkswagen's words and actions is indicative of a deeper challenge the company needs to address, some suggest.
"Volkswagen has failed to deliver on past values," says Van Doorn. "I don't think its statements in press releases or marketing communications will convince without it acting boldly and proactively to ensure it can change and its plans to do so are viable, credible and achievable within three years rather than 10 or more."
A company may have positive values but if its culture is wrong it will find them impossible to anchor within the business as a single, guiding theme, he adds: "Mind-set determines action. And the misalignment of mind-set and values suggests a misalignment of senior management and middle management."
The extent to which the Volkswagen brand – and, indeed, any brand post-scandal – is likely to be given a second chance by consumers will be dictated by a variety of factors.
"In essence, trust is the willingness of an individual to become vulnerable to another's behaviour which, in business, depends on a company's ability to deliver on what it promises," says Arnott. "And in Volkswagen's case, one part of its brand promise - its focus on engineering - has not been breached."
Also in Volkswagen's favour is consumers' previous experience of the brand and the lack of any past evidence of scandal or deceit.
Yet another factor, believes Arnott, is a business's 'benevolence' - whether people feel they can assume that company will behave in a fair and equitable way. And on the basis of the nature of the scandal Volkswagen's credibility is compromised.
A brand owner's ability to respond effectively to a scandal will be dictated by other factors, however. Its size, for example, corporate structure and even company culture. And for Volkswagen, all three present challenges.
Deep pockets always attract lawyers. And a major driver of the furore has been the US market where, despite not being one of Volkswagen's main markets and diesel cars accounting for just 25 per cent of its sales there, some observers suggest there is an eagerness to pursue damages claims simply because the company is big and profitable.
"Furthermore, there is an historical disjoint at Volkswagen between its board of directors and its marketing function," Arnott points out. "Neither appears able to speak the same language, and the board is dominated and directed by engineers and financial people."
Arguably the greatest challenge of all for Volkswagen, however, is whether its senior management team has the inclination and appetite for the root and branch internal change many external observers now claim the business needs.
"Volkswagen is not the only automotive company to have failed to comply with industry standards, and it is not the worst performer in terms of emissions," says Van Doorn. "But it has been the most 'creative' in terms of efforts to work around them."
In a statement made by Volkswagen last December, the company even admitted to a mindset that "tolerated" rule breaking and "a chain of errors" behind its emissions cheating.
"The scandal that resulted is in part down to Volkswagen wanting to be too perfect and not wanting to be seen to fail. And this, in turn, is due to the way the organisation is structured and functions," Van Doorn adds.
"Volkswagen is still one of the most centralised organisations. As a family firm, it is not naturally inclined to release a mandate to lower levels within the business and those middle managers will feel they're not heard and not taken seriously.
Only time will tell whether senior management sees this as being important enough to address."
Furthermore, in recent years the company has let itself down on one of Volkswagen brand's core values – innovation – in a way that suggests its business strategy is at fault.
Arnott says: "Volkswagen set out to push 'clean diesel' rather than zero emissions or hybrid cars, as other automotive manufacturers have done. But that strategy was wrong. They tried but couldn't deliver on the clean diesel promise and then, rather than admit it, found a way to side-step the problem by cheating regulatory tests.
"The decision to install the cheat software was a strategic decision. The failure to think through the implications - and to assume the downside risk was acceptable - is a big problem. Both are key indicators that something fundamental internally at Volkswagen must be addressed."
Like many brands to suffer the consequences of a scandal, crisis could prove to be a powerful catalyst for Volkswagen to change – for the better.
"If a brand is very damaged, then it could seize the opportunity to revisit its story, its vision, its mission, its values, to re-energise the organisation," says Rocha.
But even if the damage is less severe, being forced by circumstance to self-examine and reassess can lead to positive change.
"A lot of strong, established brands can get stuck in conservative thinking and look only to protect what they have rather than try new things and this - in turn - can sow the seed for long-term decline," says Stuart.
"But the jolt to the system a scandal brings can be an opportunity to realign with changes quickly implemented that might otherwise have taken months or years."
Longstanding and enduring brand values, deep pockets and a rapid response carried Volkswagen through the first few months post-scandal enabling it to start regaining lost ground. But in a world in which brands now communicate not through communications but actions, what the company does next will dictate its future fortunes.
Sebastiaan Van Doorn teaches Intrapreneurship on the Full-time MBA. He also teaches Business Planning - Integrative Project, Creativity and Innovation, Entrepreneurship and New Businesses and Starting a Business on a range of Undergraduate courses.
David Arnott teaches marketing on the Full-time MBA, Research Methods for Marketing and Strategy on the MSC Marketing & Strategy and Marketing through Social Media on the MSc Business suite of Postgraduate courses.
He also teaches Individual Project, Creativity and Innovation, Markets, Marketing and Strategy and Services Marketing on a range of Undergraduate courses.