D-Day leadership lessons for business leaders
17 June 2015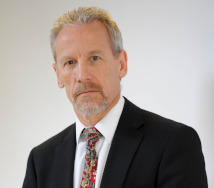 Business leaders can learn a lot about leadership from the experiences encountered in the Second World War according to academics at Warwick Business School.
Professor Keith Grint explored the most complex 24-hour operation ever attempted in a paper to mark the 70th anniversary of D-Day entitled The Hedgehog and the Fox: leadership lessons from D-Day. He is set to discuss his findings about the relationships between leaders and their followers, as guest speaker at the July Warwick Executive Network (WEN) masterclass.
The extraordinary historical insights into D-Day reveal that 'leadership' is just one of three decision-styles that are critical to any kind of organisational success.
Professor Grint sets out a framework for understanding the event as a set of different but related problems: strategic challenges that had never been faced; basic tasks that would be simple in normal circumstances; and crisis situations which would require fast-thinking and decisive action.
Professor Grint said: "Success for the Allies on the day had less to do with the leadership skills of the senior group addressing the big strategic issues and more to do with the management of the basic but necessary tasks, and the command skills of the junior decision-makers facing critical problems on - and off - the beaches.
"In contrast, the German forces - who had enough resources to defeat the invasion, snatched defeat from the jaws of victory by reversing their usual combat philosophy, by undermining their own defensive strategy, and by misunderstanding the fundamental importance of logistics."
Professor Grint spent 10 years working in various positions across a number of industry sectors before switching to an academic career where he is Professor in Leadership at WBS. An industry and Government advisor, Professor Grint has published in numerous journals and books in influencing, leadership and change.
Programme Director for WEN, Aileen Thomson, works with a wide range of national and international corporate clients. She works with WEN participants to collaboratively design and deliver executive masterclasses that foster enduring leadership and organisational change capability.
"Our master class topics and academics are chosen for resonance with common challenges in the workplace," added Aileen. "I'm delighted we can reflect upon such a momentous event to determine our current leadership challenges and dilemmas.
"At WBS Executive Education we have created a safe learning environment for our corporate clients to work within a group of non-competitive businesses on a range of master class subjects. Having a pool of academics to call upon for specialised programmes means that we combine first-class teaching, research and innovation."
David Winstanley is Chief Operating Officer at international Birmingham Airport, and a current participant of WEN. He believes the masterclasses on offer have fitted in with the Airport's overall strategies and development plans.
Mr Winstanley said: "We signed up to the Warwick Executive Network as it seemed a great addition to our long term coaching programme and succession planning. We wanted to work with an academic institution with an excellent reputation.
"Ultimately, we wanted something right for the business and right for the individual so it not only allowed a little individual stretch, but also added value back to the business."
The next WEN master class takes place on July 10 at Scarman Conference Centre, University of Warwick.
Read more about the Warwick Executive Network and its masterclass options here. Alternatively, read about the current Executive Education offerings from WBS by clicking this link.