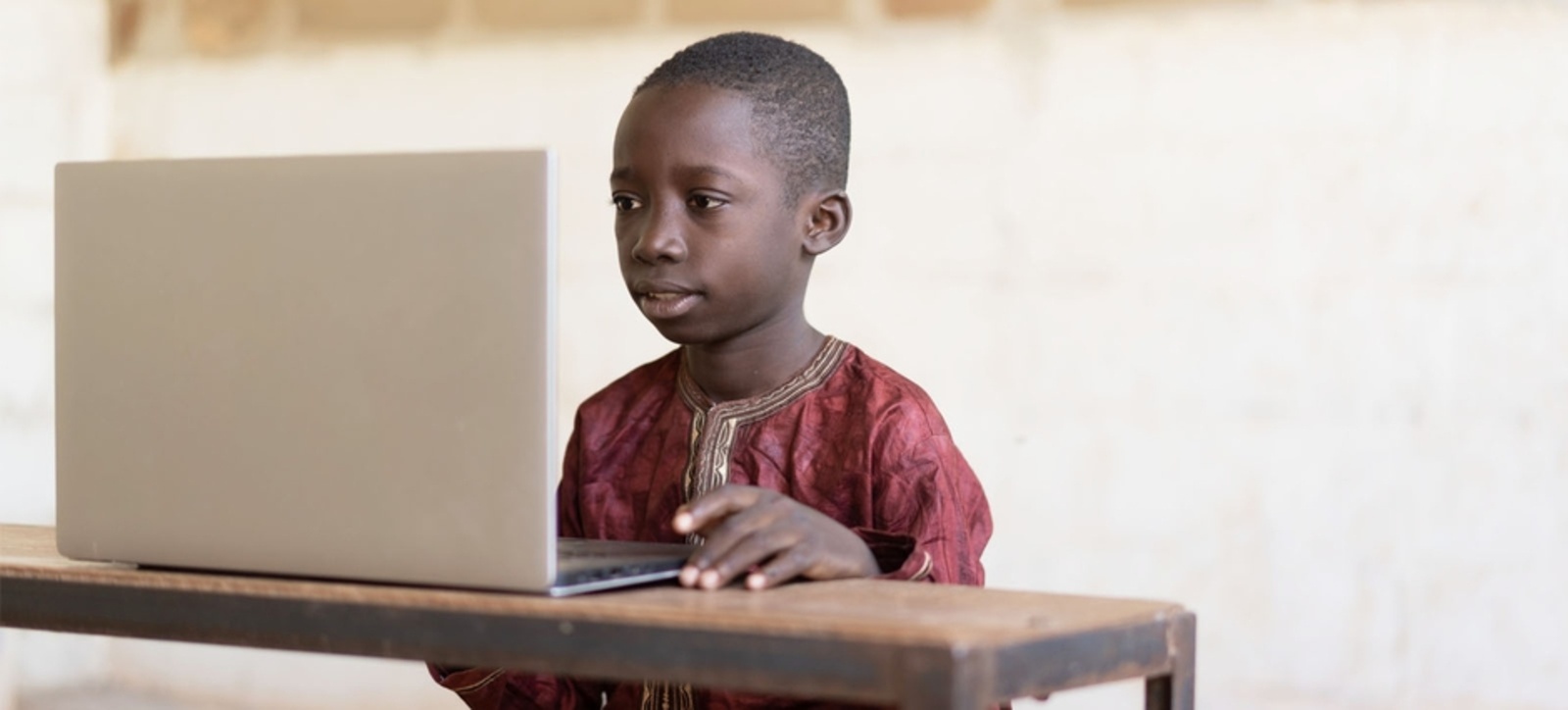 Students have helped UN agency prioritise who to connect to the internet
The UN wants to connect every school in the world to the internet by 2030
Project was part of the Data Science for Social Good UK 2021
16 fellows used data science to help non-profits improve their services
Data science students at a summer programme have used AI to predict a region's offline population based on various data sources including satellite images and Facebook user numbers.
The tool was developed for the UN's International Telecommunication Union (ITU), whose mission is to facilitate connecting all the world's people, and to protect and support everyone's right to communicate. It has joined forces with UNICEF (the United Nations Children's Fund) in a bid to connect every school globally to the internet by 2030, and are now planning to use the system developed at Warwick to predict which schools should be prioritised in connecting to the internet to maximise the benefits to the community.
The bespoke AI model was made by fellows at the 12-week Data Science for Social Good (DSSGx) UK 2021 Summer Programme held by Warwick Business School and the University of Warwick in collaboration with the Ludwig Maximilians University of Munich.
"Today, two thirds of the world's school children have no internet connection," said Tova Perlman, one of the fellows working on the project. "It prevents them competing in the modern economy, isolating individuals and perpetuating the digital divide.
"Less than one in 20 school children in low-income countries have an internet connection at home, compared with 18 in 20 from high-income countries. COVID-19 has exacerbated this disparity as children relied on the internet for their schooling, leaving many without an education for more than a year.
"The system we have developed will help minimise the digital divide and prepare future generations for success in the 21st century."
The team tested the system on Brazil, but are confident it can be transferred to other countries.
Overall, 16 fellows from all over the world, carefully selected from 470 applicants, spent three months writing code, pre-processing data and evaluating models, while being supervised and guided by experienced technical mentors, professional project managers, and academics.
They worked on problems put forward by charities and Government organisations to produce cutting-edge data science solutions that help the not-for-profits take advantage of their mass of data and enhance their social impact.
Besides the project to map the world's offline population, this year's fellows used data science to help Paraguay's National Department for Public Contracting spot possible corruption in public tendering; devised an economic forecasting model for the German Federal Ministry for Economic Affairs and Energy so that it can better target support in times of crisis; and trained AI to prioritise the thousands of complaints on environmental infractions Chile's Superintendency of the Environment receives each year.
The latter system will significantly speed up the processing of complaints, allowing the agency to prosecute environmental infractions quicker, and thus reduce environmental pollution.
Pablo Aguirre Hörmann, Superintendent of Environment of Chile, said: "We are pleased to have participated in the DSSGx programme with the project of environmental complaints prioritisation.
"Soon after we began working together, we noticed the competence of the team, which not only came up with a high-quality product but also gave us many insights about the particular problem and the complaint process in general.
"It has been a wonderful experience for us and we highly recommend being part of this initiative to other organisations who want to get the most of their data and engage with a team of bright professionals."
Ling Ma, a WBS MSc Business Analytics student and part of the team that worked with the Superintendency, said: "The fellowship has been one of my best work experiences so far. I got to work on problems that mattered along with a team that was equally passionate about solving them. I learnt a lot from my team and the mentors, which I can now apply in other projects as well."
Amit Sasson, a fellow from Israel, added: "DSSGx was an amazing experience. I learned a lot, made friends worldwide, and felt like I'm a part of something great. I definitely recommend it to all aspiring data scientist interested in changing the world."
The written codes used in the data science projects will be published and made available as open-source codes for use by developers all over the world.
Programme Director Juergen Branke, Professor of Operational Research & Systems at WBS, said: "Data Science and AI are fast-developing areas and we firmly believe they can be used to tackle some of the biggest challenges the world and society face today.
"The Data Science for Social Good initiative, launched at the University of Chicago in 2013 and brought to Warwick in 2019, is an amazing programme that links an outstanding educational experience with making a real social impact on the world.
"This year's fellows have worked extremely hard, produced great results for our collaborating organisations, and we were proud to present the outcomes to the general public in our closing session.
"But there is no time to relax. We have already started to plan next year's DSSGx UK. And after the pandemic forced us to run the programme online over the past two years, we certainly hope to be able to run it again in person and on the University of Warwick campus in 2022."
Anybody interested in taking part in DSSGx UK 2022, either as (non-profit) project partner or as sponsor, should email dssg@wbs.ac.uk.