David Elmes calls for broader view at JP Morgan summit
13 March 2015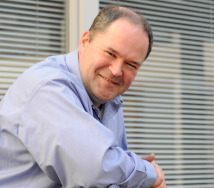 David Elmes, Professor of Practice and head of the Warwick Global Energy MBA, argues the energy industry needs a broader view of energy than the focus on increasing supplies which has been dominant in the past.
Professor Elmes was speaking as part of the Energy Economics Summit, organised by JP Morgan in partnership with the BP Positively Ethnic Network (PEN) and Warwick Business School at JP Morgan's offices in London.
"The approach of companies and governments has been to seek supply side solutions that have provided more energy, with less emphasis on using energy more efficiently," said Professor Elmes.
"The approach has also been to look for the few large projects, a new oil field or power station, rather than a larger number of smaller solutions that provide local ways to produce and consume energy more efficiently."
The summit opened with Spencer Dale, Group Chief Economist at BP and former Executive Director of Financial Stability at the Bank of England, giving an overview of the recent BP Energy Outlook 2035.
BP's Outlook is what the company thinks will happen without a concerted change in actions and policies. It sees the increases in demand for energy moving from west to east due to increased oil and gas supplies in the US along with lower demand in the US and Europe because of improving energy efficiency and lower growth.
The summary of BP's Outlook was followed by a panel discussion where Spencer Dale was joined by Brahim Razgallah, Chief Economist covering the Middle East and North Africa region at JP Morgan and Professor Elmes, of WBS.
Discussions were moderated by Warwick Global Energy MBA alumnus Mani Yanika, now Business Manager for the Chief Investment Office EMEA at JP Morgan and EMEA Co-Chair.
BP's Outlook points to a future with equal shares in world energy for oil, gas, coal and low carbon alternatives.
"That reflects a significant shift from the dominance of coal and oil in the past," said Professor Elmes. "And the competition we might see as market shares become closer will be joined by competition from the consumption side.
"For example, the demand for oil is affected by improvements in fuel efficiency, let alone the growth in electric vehicles. The use of gas will be influenced by any changes to usefully use more of the heat currently lost in power generation through greater use of heat networks."
Further details of the BP Energy Outlook 2035 can be found on BP's website.
Professor David Elmes teaches and runs the Warwick Global Energy MBA and lectures Business, Politics, Society and Behaviour on the Warwick MBA by full-time study.