David Elmes tells BBC's Today of woes in UK energy sector
09 March 2016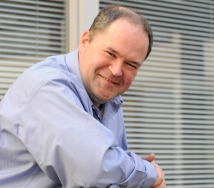 Big Six energy providers showing signs of strain in a tough market
Npower could face more job losses says Professor David Elmes
Independent firms have an advantage and providing stiff competition
Risk over Hinkley Point C project now sits with the Government
David Elmes, Head of the Global Energy Research Group, told the BBC's Today programme that the 'Big Six' energy providers are struggling in the face of turbulent market conditions and stiff competition from independent firms.
It follows EDF CFO Thomas Piquemal standing down over the huge costs of building the new Hinkley Point C nuclear reactor in Somerset and RWE Npower announcing it is to cut 2,500 jobs.
Professor Elmes said: "RWE, as a company overall, is facing many challenges, as are many other energy providers across Europe. They are moving away from an old model of big power stations using fossil fuels and to greener, more energy efficient companies, while also focusing on helping customers' save energy."
The rise of the independent energy companies is also playing a factor in the plight of the Big Six according to Professor Elmes. He argues these firms operate in a different regulatory regime to the bigger firms, as they do not have to pay all the subsidies the Big Six do and as a result companies like OVO Energy and First Utility have established themselves as solid competition.
Professor Elmes added: "They are reaching a scale where they are no longer small."
Ofgem fined Npower £26 million in December 2015 for failing to treat some customers fairly between September 2013 and December 2014. The energy watchdog deemed Npower had failed to deal with complaints effectively and in good time with 500,000 late bills and more than two million complaints made in this period.
"Serious mistakes were made in implementing an IT system to bill customers," said Professor Elmes, who teaches Business, Policy & Regulation and Strategic Advantage on the Global Energy MBA. "It billed them late, or with the wrong information so consequently they were fined by the regulator.
"Npower would argue with the announcement of significant UK job loses, that they are getting back to normal after taking on extra people to sort out the problem.
"It took on a number of people to deal with customer complaints, but the firm now feels between now and 2018 it will return to more a regular basis of dealing with customers, so obviously this impacts on the number of people in customer service as we have seen with the reported job losses."
Npower also announced a two-year recovery programme, with the job losses a significant part of that. In order to move towards a sustainable business model in the future, parent company RWE plans to split itself in two; a generation business and one focused on sustainable energy and retail - Npower would play a significant role in this business.
Professor Elmes said: "There is a positive outlook overall for Npower even though results are not good, and of course the flip side of that is the implication that, in the longer term, Npower will become a smaller company in terms of its personnel.
"But certainly in terms of financial performance it shows just how tough it is in the UK market."
Like Npower, EDF has also faced trouble as can be seen in the case of its Hinkley Point nuclear reactor and its CFO Thomas Piquemal standing down over the firm's stance on the project.
"Thomas Piquemal saw the new nuclear reactor as a huge deal with a scale on par with the whole company, so there were a lot of hopes invested in one project," added Professor Elmes. "Now he is gone it is more likely to go ahead, but it is still a very large risky project. That risk hasn't gone, it just now sits with the Government."
Listen to David Elmes on BBC Radio 4's Today programme.