David Elmes warns BBC new energy source is unproven
19 August 2013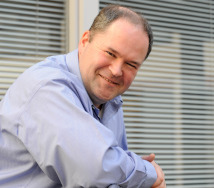 Professor David Elmes has told the BBC that energy from underground coal gasification is a technology that still needs to be proven.
Warwickshire has had the first application in the UK for onshore underground coal gasification (UCG) by Cluff Natural Resources. UCG is where coal that was too costly to dig out is drilled into, partially combusted underground and the resulting gases piped to the surface to be burned to produce power.
Professor Elmes, head of Warwick Business School's Global Energy Group, says the UK faces rising energy prices and the need to develop new forms of energy as its coal-burning plants are shut down. UCG represents another option, but it still has many questions to answer – just as people want to understand more about the 'fracking' involved in producing shale gas.
"A lot of the energy choices we face are difficult ones to make," said Professor Elmes. "There is the development of shale gas which involves 'fracking'; but there are also tough decisions to be made about building new nuclear power stations or installing wind turbines on land or offshore. Here is a company willing to invest in looking at another source of energy coming from coal resources that can't be economically dug out of the ground. They need to approach it carefully and in a transparent way, as all such choices need to be evaluated.
"UCG is a different process from the way 'fracking' is used to produce gas from shale, but it's a process where environmental concerns have been raised. It is a technology that has been tried at a small scale in countries with significant coal resources like Canada, Australia, China and Russia, but is not yet used at scale anywhere in the world."
Professor Elmes agrees that environmental concerns have to be addressed by companies wanting to develop UCG but it is important that the debate about its viability is set in the context of the energy crunch the country is facing if it does not find alternative sources.
"The company knows this is a sensitive issue that needs to be explored carefully, and concerns over its economic, commercial and environmental viability need addressing," said Professor Elmes on BBC Radio Coventry & Warwickshire.
"The challenge in the UK is that unlike the USA, Russia, China or Australia we live in a densely populated country. We do not have big wide open spaces where new energy sources can be developed far from where people live. Any new forms of energy, be it UCG, wind turbines, nuclear power or fracking for shale gas have to prove not only that they are commercial, but that they can answer the environmental and social concerns given where they need to take place.
"The process of applying for a licence will put certain constraints on what Cluff Natural Resources can do and define what they need to report if they are to be allowed to proceed. It is very early days and not enough is known to say whether there will be enough coal or whether it can be developed commercially. But do you let a company invest and start answering these questions and rely on a good transparent process that is well managed by the regulators? Or say no early on, knowing that the UK needs to consider what energy sources will meet demand in the future?"
Professor David Elmes teaches the Warwick Global Energy MBA and Business, Politics, Society and Behaviour on the Warwick MBA by full-time study.