Dean tells BBC HSBC hit unfairly by UK Bank Levy
10 June 2015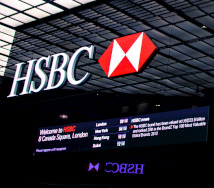 Mark Taylor, Professor of Finance and Dean of Warwick Business School, has told the BBC that HSBC has been hit disproportionately and unfairly by Bank Levies in the UK.
HSBC has raised doubts as to whether it will remain in the UK and Professor Taylor believes such factors could play a big role in the bank's final decision.
Professor Taylor said: "On the face of it HSBC has been particularly mistreated in the UK; it is the biggest contributor to the Bank Levy, contributing nearly a third of the total.
"So it is a bit strange that UK banks are levied on the size of their balance sheet worldwide whereas overseas banks here are charged only on their UK operations. So it does somewhat unfairly and disproportionately hit HSBC. That's something HSBC will take into account when deciding their location."
The Chancellor George Osborne is set to discuss a number of things which may placate UK-based banks in his Mansion Speech today (June 10).
The current Bank Levy, which has risen every year since it was introduced by the coalition government in 2011 and now stands at 0.21 per cent, could also play a part in the upcoming Budget.
"A 0.21 per cent levy might not sound a lot, but when interest rates are about 0.5-1.0 per cent that can be a significant tax. It amounts to about six per cent of HSBC's pre-tax profits, and double the amount of profit that HSBC generates from its European operations" added Professor Taylor.
"Will the Chancellor look to do something in his Mansion Speech? Well George Osborne can't completely backtrack on the Bank Levy, as it's actually in the Tory manifesto and the government, quite frankly, needs the money. But there may be an announcement of a review or investigation into how the levy is charged.
"However it will be difficult politically to change things. It's a very populist tax – no-one complains when you put a tax on banks."
Professor Taylor believes HSBC has three main issues to consider if it is to move to Hong Kong and away from the City.
He said: "For HSBC there are three issues concerning a move to Hong Kong really. The Hong Kong Monetary Authority is a very stable regulator, which is a positive.
"But secondly, the size of the Hong Kong economy is important. HSBC, even after it has trimmed its balance sheet, is several times the GDP of Hong Kong so whether Hong Kong can credibly say it can act as a lender of last resort to the bank is a little bit troublesome.
"Third and most importantly however, is the issue of political risk. Hong Kong is ultimately controlled by China and that would be an issue. But, on the other hand, China has made a strong effort to present itself as business and finance friendly particularly through Hong Kong over the last few years."
Will the City suffer if HSBC were to leave? Certainly Professor Taylor is under the impression it would be quite damaging for confidence.
"I think it would be a blow to the confidence of those in the City if HSBC left. Remember the financial services in this country contribute something like eight per cent of total GDP, and something like about 20 per cent of London income alone," Professor Taylor added.
"So what we really have to think about is whether it's time to reform the culture of the banks or should we just carry on punishing them."