Design in Business: Relive the event here
04 October 2016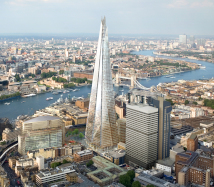 Every organisation wants to be innovative and disruptive, but few succeed.
The details of three key innovation management practices to help organisations better deal with innovation were unveiled by Pietro Micheli at the launch of a new Design in Business network at WBS London at The Shard.
Pietro Micheli, who lead the network event, teaches Managing Organisational Performance on the Executive MBA and Executive MBA (London). He also teaches Design in Business on the MSc Management and on the Undergraduate programme.
The event also saw Markus Hohl, CEO of Hellon, a service design consultancy, talk about how to build a customer-centric company.
Relive the event below: