Develop leadership skills on new course for executives
22 January 2018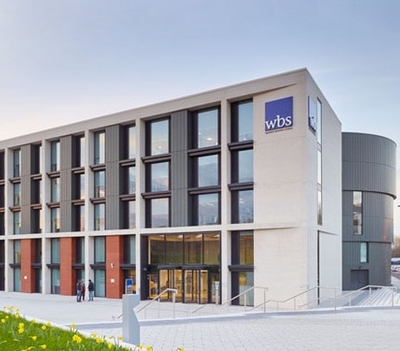 A short course launched for managers to develop strategic capabilities
Ideal for high-performing leaders or experts new to senior management
Study four two-day modules over eight months at Warwick campus
Challenges you to redefine the scope, breadth & potential of your role
Warwick Business School's Executive Education team provide open programmes for business professionals looking to take their management and leadership skills to the next level.
Our approach is holistic, recognising the integrative nature of leadership practice. The Postgraduate Award in Strategic Leadership embraces leadership, change, strategy, and learning from a practitioner perspective that recognises the complexity of organisational life.
"The delegates leave the programme with a range of additional skills and competencies - what we find is that people report increased resilience, increased confidence, and a capacity to let go of a range of assumptions they've made about themselves, their roles, and the organisations in which they work," says Nick Barclay, Course Director at WBS Executive Education.
"Having let go of some of those assumptions, a range of alternative possibilities start to surface for them, which can be more beneficial in terms of practice and solving the problems which they confront. The more effective employees are in their workplace, the more effective and successful their organisation will be."
The programme is designed for high-performing leaders with at least five years' management experience. Alternatively, you may be a technical expert new to a general management role, or be working on large cross-functional projects across an organisation.
Studying part-time over a period of eight months, you will work with participants from other organisations and explore leadership, complexity and ambiguity, learning and creativity, and strategic change. You will explore in-depth, cutting-edge methodologies of leadership.
There are no exams. Instead you will complete two workplace-based assignments of 3,000 words each, which are constructed to ensure that learning is applied directly to the workplace.
The programme is taught at Masters-level, and on successful completion of two assignments, you will receive a Postgraduate Award from WBS.
The programme is structured thematically across four two-day workshops to address a comprehensive range of strategic leadership issues:
Thinking about leadership - Explore perspectives on leadership, examine the importance of effectively enabling difference, and appraise and reframe intransigent organisational issues that are confronting you and your organisation.
Exploring complexity and ambiguity - Consider the dynamics of leadership, the relationship between leaders and followers, and the nature of followership. Examine different models of decision-making and their links to effective leadership and managing teams.
Enabling learning and creativity - You will examine change and consider the readiness for change within your team and across your organisation.
Delivering strategic change - Investigate the challenges of implementing innovation and change inherent in developing strategic capability within organisations.
Programme participant Lou Parbat, Senior Operations Manager at Equitable Life Assurance Society, said: "It's been a while since I studied, but with great facilities and an excellent tutor, I was back into the swing of it in no time.
"The group was diverse, with experienced practitioners from different roles and industries. There was a range of material and case studies providing practical knowledge.
"I've taken away techniques to improve daily interactions and more detailed approaches to help shape strategy. The experience has increased my confidence, helping me take a step forward in my own career."
Warwick Business School's Postgraduate Award in Strategic Leadership commences in May 2018. Find out more, download our brochure or sign up to a free Taster Session here.