Differentiation is key to securing a good job
14 June 2013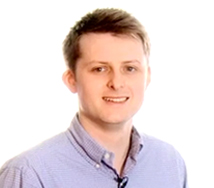 With hundreds of CV's being sent to investment banks and big corporations every month, the chances of ending up on the rejection pile is high for many applicants.
Studying a Masters in Finance at Warwick Business School has been the boost Gary Ewen needed for his career prospects. He has been able to secure a job as an Investment Analyst at Mercer, a leading global provider of investment services,before he has even wrapped up his studies.
After meeting representatives from Mercer at a WBS Career Fair, Gary knew it was a company he wanted to be involved in and with the help of the WBS CareersPlus team, he was able to practice interview techniques and polish his CV. Gary says he also found that the breadth of financial knowledge he acquired in his Masters year made him stand out from the crowd at interview.
"Having Warwick on my CV sets me apart from other applicants and the Finance Masters course at WBS has given me the chance to differentiate myself," said Gary.
Watch this film to find out more about Gary's Warwick experience.