Digital technology is changing the face of luxury
10 April 2015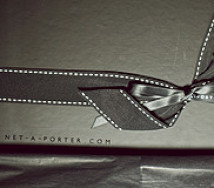 Qing Wang, Professor of Marketing and Innovation, believes the big money merger between Net-a-Porter and Yoox is further evidence the myth that digital and luxury don't mix is totally unfounded.
If anything, Professor Wang believes adapting to use technology is crucial for all luxury brands in an age when people are more and more reliant smartphones and tablets.
Professor Wang said: "The €3.4 billion merger of Net-a-Porter with Yoox is yet another success story of creativity, innovation and entrepreneurship in the British luxury and fashion industry.
"The merger will create an online global fashion giant, with combined sales of €1.3 billion.
"This news helps to expel the myth that digital and luxury are like 'oil and water' - they don't mix well. Quite the contrary, as the Vogue editor, Suzy Menkes succinctly puts it: 'luxury today is as much about high-tech as high heels'."
The founder of Net-a-Porter, Natalie Massanet, is a former Tatler journalist, who launched the online clothing retailer selling designer clothes from her Chelsea flat back in 1999, and was helped in raising £1.2m in start-up funds by her then husband, the investment banker Arnaud Massenet.
Fifteen years on, she is now in line for a €64 million payday after her Net-a-Porter business was snapped up by the Italian discounter Yoox.
"The future of luxury retailing lies in understanding how the next generation in their 20s or even younger, feel about, and interact in, the digital world," said Professor Wang.
"Technology has become part of their lives from the moment they wake up to the moment they go to bed. It is no longer a question of should luxury brands use technology, but how and when."
In a conference The spaces of Luxury: Places, Spaces and Geographies from the Renaissance to the Present co-organised by Professor Wang and Giorgio Riello, of the Leverhulme Luxury Network, in WBS London at The Shard earlier this year, a keynote was delivered on digital revolution in luxury retailing by Candy Li, a Director of Ogilvy & Mather, from Shanghai.
Her report showed that luxury brands who have embraced technology have fared better than brands who haven't, and Burberry, which is another successful British luxury brand, has revamped its out-of-date image by being the market leader in using online live streaming of fashion shows and social media.
Professor Wang said: "The line between luxury and technology products has become blurred as demonstrated by Apple's launch of a luxury gold smartwatch. Although the success of technology companies entering the luxury sector still remains to be seen, there is little doubt that the luxury sector has to embrace technology in order to survive in the digital world where the next generation now lives.
"It seems the British luxury industry may well have an edge with its competence in blending heritage with innovation."
Qing Wang is part of the Marketing group at WBS. To learn more about studying marketing at Warwick Business School, visit the MSc Marketing & Strategy page here.
Featured image courtesy Flikr.