How IT is revolutionising the business world
17 June 2013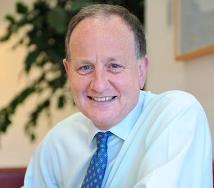 'Crowdsourcing' is a growing phenomenon that more and more companies are tapping into, but it is just one example of how IT is changing the way businesses operate.

From the mainframe computer through microprocessors to the Internet, IT has revolutionised the world of business over the last six decades through a series of waves, and we are currently surfing one of the biggest yet.

Companies like InnoCentive, Kickstarter, Mechanical Turk and Inrix have used the power of the 'crowd' through the Internet to open up new and lucrative business opportunities. InnoCentive, which connects businesses with problems with 300,000 'solvers', generated $10 million in revenue in 2012, while Kickstarter raised more than $99m for art projects in 2011.

It is big business and in response to this new wave of IT innovation, Warwick Business School is launching a new undergraduate course in 2014/15 – the BSc Information Systems Management and Innovation degree.

Ola Henfridsson, Professor of Information Systems and Management, said: "Over the last few years, we have witnessed IT-enabled innovations that have revolutionised the funding of new small ventures on a large scale, and new digital platforms for open innovation like InnoCentive, that promise to complement or even replace the traditional R&D department."

The BSc Information Systems Management and Innovation degree will give students an opportunity to harness the power of digital innovation, moulding new approaches like 'crowdsourcing' with traditional applications of IT. Both are vital elements of today's business landscape. They sit side by side, although frequently with tensions between them, not least in terms of their management.

Through studying the design, development and deployment of digital products and services, students will acquire the skills necessary for a successful career in the rapidly-evolving digital market place, primarily in consulting or management.

Professor Peter Corvi, said: "Our new BSc Information Systems Management and Innovation course will appeal to those who are excited by the potential of IT to improve and transform the way business is conducted. There is an increasing need to innovate through IT in order to maintain a competitive edge, and this course will equip students to apply the power of IT to real-world business problems."

During their first year, students will take part in an entrepreneurial collaborative project which will entail a Dragon's Den style presentation of a new product or service. This will give students a chance to try their hand at designing an innovative solution using their knowledge of IT and business.

Modules such as Business Systems Development will enrich their understanding of the integration between business activity and information systems. Other modules will focus on Data Modelling and Analysis – taking into account the concept of 'Big Data', IT Architecture and Strategic Information Management where students will apply strategy relating to modern IT in real business scenarios.

Course director Dr Andrew Martin said: "Students will have options to study a rich and wide variety of business topics alongside the core curriculum. They will have a further chance to work on an individual idea in depth in their final-year project.

"The course is aimed at those students who are technically aware, but who are focused on the organisational and business issues as much as on the technical issues.

"While academically demanding, the course will remain in touch and informed by current practice, with direct support and involvement of active professionals."

Applications are now open for entry in October 2014.