European mass strikes will work
14 November 2012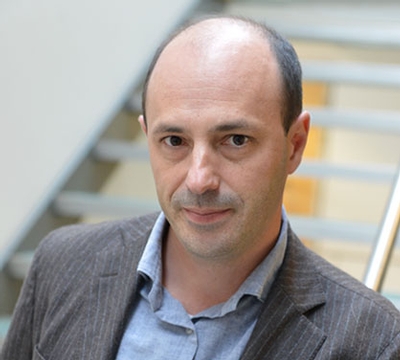 Professor Guglielmo Meardi has told BBC Radio and Sky News that the success of recent anti-austerity demonstrations has given trade unions the confidence that the European-wide mass strikes will work.
A wave of anti-austerity anger has swept across Europe with general strikes in Spain and Portugal and walkouts in Greece and Italy on Wednesday - grounding flights, closing schools and shutting down transport.
Tens of thousands of workers are taking part in the dozens of co-ordinated protests in a so-called European Day of Action and Solidarity against spending cuts and tax hikes.
Meardi appeared on BBC Radio Five Live, BBC Radio Scotland and BBC Radio Two and live on Sky News to say how he believes trade union successes in Spain and Portugal have emboldened trade unions across Europe as they look to avert the kind of cuts that have devastated people in Greece.
Meardi, who is Professor of Industrial Relations and Director of the Industrial Relations Research Unit at Warwick Business School, said: "If one looks at the outcomes of general strikes in these Spain and Portugal countries in the last two years, or in Greece, it probably won't be successful and measures have been passed anyway because the Governments felt there were constraints from the outside.
"But there is some optimism now. The trade unions feel they can have more impact after recent demonstrations.
"Over the last two months there have been signs that protests can achieve something. In Portugal in September, after unexpectedly large protests, the Portuguese Government had to withdraw its flagship economic measure, a seven- point increase in national social contributions.
"Only last week in Spain there were spontaneous demonstrations against the repossession of houses of people who fell behind on their mortgages and that had a massive impact on public opinion. The banks have decided to suspend repossession for two years and the Government has agreed to pass some new regulations to protect people from repossession. So the trade unions feel they can achieve something."
And Meardi feels the latest strikes, which have seen pictures of violent clashes with police beamed all over the world, could force politicians to take note.
He said: "The Spanish and Portuguese Governments' zeal in reforms and austerity is being contested by people who fear these policies will not work, as they see that they are not working in Greece. People are also seeing that the liberalisation of employment contracts in Spain is speeding up redundancies rather than creating more jobs.
"The unions hope that they will, if not affect government policies immediately, at least force the opposition socialist parties to take their side and repeal the reforms if and when they manage to go back to power."
"In Portugal the general strike is against a tax increase, but both in Spain and Portugal they are against austerity policies and structural reforms that the unions say are being imposed from the outside, and that they believe will not help and will make things worse that has happened to Greece."
Listen to Professor Meardi on BBC Radio 5 Live Morning Report here and to BBC Radio Scotland here