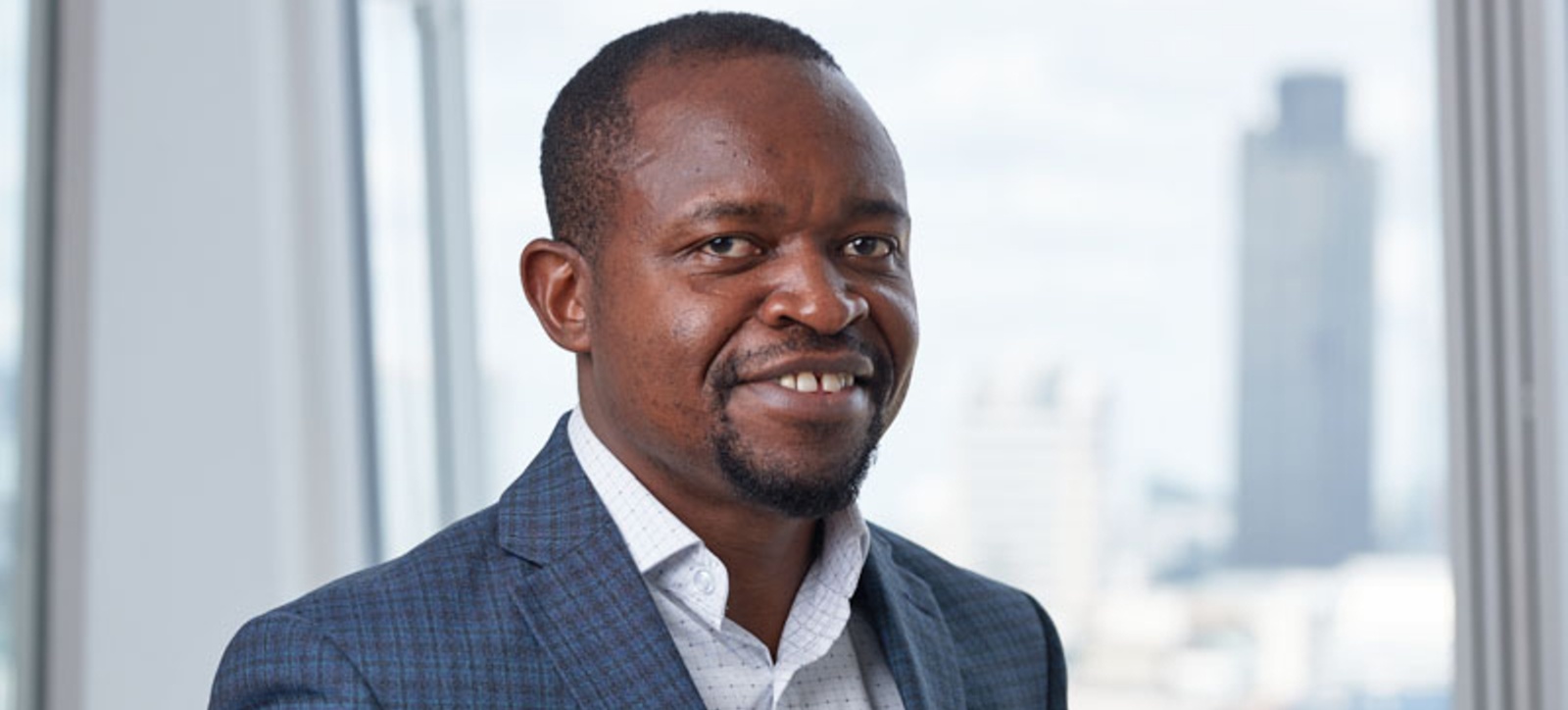 Adam Mapani awarded MBE for pioneering sight-saving work
The eye specialist trained 1,200 nurses to administer new injection
The MBA has taken the sight-saving injections to 15 countries
Mapani thrilled to be honoured for his campaigning work
Executive MBA participant Adam Mapani has been awarded an MBE in the Queen's birthday honours.
The Moorfields Eye Hospital nurse consultant and UCL Clinical Teaching Fellow was granted the Member of the Order of the British Empire (MBE) medal in recognition of his substantial contribution to the field of ophthalmology - the treatment of disorders of the eye.
Adam has trained and mentored more than 1,200 nurses and healthcare professionals in how to administer sight-saving injections that were approved by the UK's National Institute For Clinical Excellence (NICE) in 2008.
The 42 year-old pioneered the service along with senior leaders at Moorfields in 2012 and has gone on to train nurses, optometrists and doctors in 15 countries to deliver the intravitreal injections, while giving more than 200 presentations at conferences across the globe.
Adam said: "I am humbled to receive this honour. While I am proud that my efforts have been recognised, I owe a huge debt to colleagues at Moorfields who have supported me in my practice and championed my cause.
"I am also extremely grateful to the nurses in the UK and beyond who have helped save the sight of hundreds of thousands of people with their injections.
"It is a privilege to make a difference to the lives of patients and healthcare professionals."
The Zimbabwean has won numerous awards for his crucial work in helping to deliver the sight-saving injections, as when they were introduced in 2008 there were few trained ophthalmologists and it was thanks to his campaigning with policymakers that he helped the NHS install a system to meet the considerable demand from patients.
Adam, who has been working at Moorfields for 18 years, has volunteered his eye care services in Kenya, Uganda, and Zimbabwe with the World Sight Foundation and Abalon Trust, an international eye care charity. While during the pandemic he has been working with African communities in the UK to encourage more of them to sign up for the COVID-19 vaccine.
In 2019, Adam was given the Gold Award by the chief nursing officer for England in recognition of his work rolling out the sight-saving injections, while in the same year he was the first nurse to be included in The Global Ophthalmologist's Power List. He was also commended as the Ophthalmology Nurse of the Year in 2017 in the Bayer Ophthalmology Honours. And in 2020 Adam was honoured in person by Prime Minister Boris Johnson at Downing Street as an inspirational BAME leader.
Adam, whose pioneering work helps patients with medical retina conditions (including age-related macular degeneration, retinal vein occlusions and diabetic macular oedema), said he was totally surprised to receive the MBE.
"The email heading and source made me stop for a few seconds, but l was so delighted when l opened it last thing on a Friday afternoon," said Adam. "It was from the office of the Prime Minister informing me of the nomination. It was strictly under confidential terms and conditions.
"I was hugely surprised, there are so many talented colleagues in Ophthalmology and at Moorfields.
"My family were overjoyed when they found out. We were all so happy, humbled, and felt really honoured. My family have been part of my career journey and we celebrated as a family."
Adam is adding to his skills by studying for an Executive MBA and he believes it will help his career ambitions.
"It has been a lifelong ambition to pursue an MBA at a reputable and prestigious institution," said Adam. "The MBA enables me to build and augment my career as well as develop future potential opportunities which the MBA presents.
"I have an eye towards long-term career progression as an executive, and far down the road as a mentor inspiring future clinical leaders in healthcare."