Executive MBA student Wasim Khan gains MBE
17 June 2013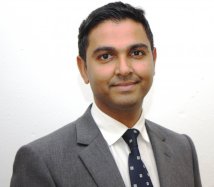 Warwick Business School student Wasim Khan says he is "hugely proud" to have received an MBE in the Queen's Birthday honours.
Mr Khan, who is doing the Warwick Executive MBA, has been appointed a Member of the Order of the British Empire in 'recognition of his service to cricket and the community'.
In 2005 Mr Khan, a former first-class cricketer for Warwickshire, was contacted by Sir Mervyn King, Governor of the Bank of England, to plan and implement Chance to Shine as Operations Director, before becoming Chief Executive in 2009. Earlier this year, the charity celebrated the two millionth child to receive cricket opportunities through the Chance to Shine programme.
Mr Wasim said: "I was genuinely shocked when I received the news, but I immediately felt hugely proud to be recognised in this way. It's a great honour and recognises the effort you've put in over a number of years.
"I feel a debt of gratitude to the many people who have helped me over the years and who believed in me. This award reflects the success of the Chance to Shine programme which is benefiting a great number of children. I'm grateful to the Cricket Foundation Trustees for giving me the opportunity and to the team for their support."
The 42-year-old, from Moseley, Birmingham, made his first-class debut for Warwickshire in 1995 - the year they won the double, including the county championship - and became the first British-born Pakistani to play professional cricket in England. He moved from Warwickshire to Sussex in 1998 and spent three seasons at Hove before a brief spell at Derbyshire in 2001.
Warwick Business School Dean Mark Taylor said: "Our congratulations go to Wasim, he is an inspiration for many with his tireless work and ambition for Chance to Shine. We are delighted to have him on our Warwick Executive MBA course where he is a popular and hard-working member. The award of an MBE is a credit to him and richly deserved."
During his first-class career Mr Khan scored nearly 3,000 runs at an average of 30.15. After retiring from first-class cricket in 2001 Mr Khan helped to promote the game in schools in Birmingham setting up Khan Cricket in the Community. In 2003, he moved successfully into national cricket administration, becoming Community Development Manager at the Professional Cricketers' Association.
Mr Khan, whose book Brimful of Passion: Wasim Khan - From the ghetto to Pro Cricket and Beyond was named Wisden Book of the Year in 2006, added: "My journey started when I was eight years-old and I carved my first cricket bat from a plank of wood from my mum's fence. I remember watching cricket on TV and thinking, 'I really want to do that' and my family around me telling me it wasn't a credible profession to go for.
"But I was pretty determined and pretty committed. Sport can play a huge part in your life. For me it has always been a real passion and more than just sport."