Extra-curricular activities can showcase your skills
04 August 2016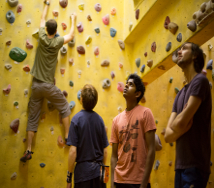 WBS Career Manager Alison Collins believes extra-curricular activities are another way to demonstrate your skills to recruiters. Here she discusses why:
Recruiters look for evidence of skills when they are selecting candidates. It's not enough just to say you're good at something – you have to be able to provide proof of your ability.
Extra-curricular activities are any activities you do outside of your studies or internship experiences. They could include:
Student societies
Volunteering
Sports
Travel
Music
Business games and competitions
Entrepreneurship
Enactus student consulting projects
Student representatives
Extra-curricular activities are a great way to show how you have developed the skills recruiters are looking for. For example, if you're involved in a sport, it can show your team working abilities.
Society involvement, especially if you were a member of the executive, can be a great way to demonstrate leadership experience. Being a student representative for your course can demonstrate communication and negotiation skills.
Extra-curricular activities also give you a chance to stand out from the crowd and show recruiters what interests you, what you're passionate about, how you spend your free time and how effectively you can manage your time to meet the demands of an MSc course as well as taking part in other activities.
Because of this, recruiters consider extra-curricular activities to be really important and they will ask you about them in application forms and interviews.
Global strategy consultancy McKinsey and Company, for example, gives each section of your CV equal weight, meaning that extra-curricular activities are considered as important as education or work history.
Recruiters expect that you'll be doing at least one thing alongside your course this year, although it's entirely up to you what you do. Think about what kind of skills and experience you'd like to develop – are there any areas where you feel you don't have much experience?
Then select an activity that will enable you to build these skills. For instance, if you don't have much experience of problem solving then joining a student consulting group through the Enactus society would be a great way to develop this.
Finally, be realistic about how much you can take on. It's much better to take on a small number of activities and be really actively involved in them than to join lots of societies but only go to the occasional event.
Think about what you could say about your involvement in that activity in an interview, and how you can get the most out of the experience.
Top image courtesy: Warwick Sport