EY Competition looking for entrepreneur of the year
03 March 2016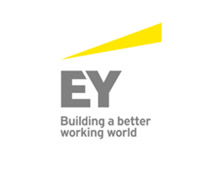 WBS academic John Lyon recommends EY entrepreneur competition
Former Entrepreneur Of The Year winner still uses contacts gained to this day
Professor Lyon has also sat on the judging panel. His advice:
"Treat it as a pitch, network well and make the most of the free advice"
Former EY Entrepreneur Of The Year winner John Lyon says he is still using the contacts he made from entering the competition he won a regional award for in 2005.
The Warwick Business School Professor of Practice won the 2005 Northern Region Science and Technology award. He then presided as judge of the competition in 2006 and 2007.
Professor Lyon said: "As an experience, I would absolutely recommend it. It has given me an enduring network I quite possibly never would have had otherwise as they've come from sources and industry sectors I personally had no exposure to.
"Secondly, it gave me valuable advice from seasoned entrepreneurs who were further down the road than I was at the time and thirdly, I am still often invited to attend useful EY seminars and the like."
Now in its 30th year globally and 18th year in the UK, the EY Entrepreneur Of The Year award is present in more than 145 cities in over 60 countries across the world.
Simply by taking the action to enter the competition, participants will gain useful experience according to Professor Lyon, who is a Fellow of the Institute of Chartered Accountants and a Chartered Fellow of the Securities Institute. He has also held non-executive and chairman appointments spanning more than 25 years as both a venture capitalist and a personal investor.
He added: "It can help force people to have the discipline to put a business plan together, so even applying in its own right is valuable. It is well worth applying for and benefitting from."
The EY network is more than just purely putting people together, it involves seminars and even a personal contact at EY to discuss any issue of relevance.
"This really worked well for me. As a CEO of an entrepreneurial venture, it can be lonely, so to speak with people in a similar situation is fantastic," said Professor Lyon, who was global vice president of US drug development company Covance.
The competition can be a boost for any entrepreneur's burgeoning company and Professor Lyon has three pieces of advice for participants.
He said: "My first piece of advice: treat it as a pitch, as a stage. The competition gives an opportunity for a CEO to stage their company to a broader audience in an almost safe environment. Of course, there are plenty of eyes looking at you still, so really treat it professionally and intend to do the best for yourself and your shareholders.
"My second piece of advice: network well. If you network well, there is a strong chance you'll meet 50 to 100 people in a single night. I'm still networking with a group of people I met back in 2005, even using some as guest lecturers for the Entrepreneurial Finance MBA module during my teaching at WBS.
"My third and last piece of advice: use the judging process to get your own value added to your business. Use the process to utilise the session where you can ask any questions you wish, you can get valuable advice for free. The chance for professional advice from a very seasoned entrepreneur doesn't come along every day!"
Professor Lyon also sat twice on the judging panel, so knows the benefits of sitting on the panel for winning candidates, as well as a couple of things to prepare for from the other side of the table.
"The judging process was also valuable for me as it gave me a broader perspective of the entrepreneurial appetite and spirit in the region. This general overview was important to me as it gave me a sense of the industries coming to the fore at the time. As a serial entrepreneur this general overview helps with my desire to invest in certain businesses going forward on a personal basis, but also to be an effective educator.
"The judges are very well briefed on the businesses and questions they could ask in order to avoid any overlap. The judges also get together to discuss the cases, so the judge who does the interview will give a synopsis of what they thought of the business, and then there can be a general discussion among all the judges in order to make an overall decision," said Professor Lyon.
Participants can be judged in a number of categories including Master Entrepreneur, Social Enterprise, Emerging, Private Equity backed or International. The judges will determine which categories finalists are included in.
They will be judged on the following criteria: Entrepreneurial spirit, Personal integrity/influence, strategic direction, innovation, financial performance and national/global impact.
Complete an entry form by 11 March 2016.
Find more information on the EY Entrepreneur Of The Year 2016 competition here.