Facebook has to be wary of losing advertisers' trust
24 October 2013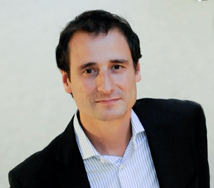 Associate Professor John Baptista told the BBC Facebook has to be more responsible with its content or it could not only lose the trust of advertisers and users but also risk having more regulations imposed on it to force changes in its policy.
After complaints, including from UK Prime Minister David Cameron, Facebook removed a video clip from its website showing a woman's decapitation and issued new rules about what can be shared on its site.
The U-turn came two days after the BBC revealed the internet giant had dropped a ban on clips showing extreme violence.
Facebook now says it will still allow some graphic content but will take a more comprehensive look at its context, removing anything that "celebrates violence".
Dr Baptista, Associate Professor of Information Systems at Warwick Business School, believes Facebook, which has 1.1 billion subscribers, should have reacted quicker and needs to take more responsibility for the content on its website, even if it is posted by its users.
"I disagree with the view that Facebook is just an infrastructure like the telephone or the web," said Dr Baptista on BBC News 24. "It connects people but also broadcasts, archives and links content in much more powerful ways, so Facebook has added responsibilities.
"But I am not suggesting that more rules is the answer, it would be impossible to create rules for everything on the web. I think that self-regulation works if companies like Facebook are more able to incorporate feedback and address serious concerns from its user base more seamlessly.
"Society will respond with more regulation if they don't do it themselves, which would be embarrassing for them and could damage their reputation. It also creates tension with advertisers, which may be a more persuasive argument for them.
"I am not suggesting that they should now take an editorial position on content shared, this could expose them to even more criticisms, but ignoring feedback and positioning themselves as a non-value laden platform is unlikely to be a sustainable position in the long term."
Ads for car sharing firm Zipcar appeared next to the beheading video until Facebook removed them and in the past Marks & Spencer, the UK retailer, and BSkyB, the UK broadcaster, both suspended all or part of their spending with Facebook in May after their brands appeared next to "inappropriate" content on the site showing photographs of teenage boys.
After initially adding to the page "Warning! This video contains extremely graphic content and may be upsetting," following complaints Facebook has now taken the video down.
Dr Baptista added: "Facebook defended its initial change of policy by arguing that the images condemned the offenses therefore were compliant with their policy on banning explicit violence that threatens life.
"It is understandable that Facebook may want to verify the context within which content is used before banning it, but this places Facebook in a potentially awkward position of second-guessing intention and meaning.
"This is impossible to scale and also impossible to apply across cultural contexts and may well represent an unprecedented move which may expose Facebook to future disputes with regulators.
"The solution is not more regulation, but self-regulation based on common sense and guiding principles. That is the most effective mechanism to protect users and the reputation of Facebook as a community-based digital environment.
"This system relies on companies like Facebook being sensible and responsible, not by second-guessing intention of content, but instead having robust governance in place to quickly integrate feedback from users into their systems, which may well mean more resources dedicated to this purpose.
"People can regulate the environment, but Facebook needs to have systems to deal with increased volume of feedback. In this case, sadly I think Facebook was late in responding to feedback and it was very disappointing to see them not being proactive in addressing a serious issue such as this.
"I hope Facebook uses this as an opportunity to rethink their approach to managing feedback and respond more positively in the future, before society responds with more regulations and uses this as a stick to beat open governance models."
See this article featured in the Telegraph, Sky News, London Evening Standard, The Scotsman and Fox News
Dr John Baptista teaches Managing the Digital Workplace on the Warwick Executive MBA plus Digital Business and Workplace Technologies on MSc Information Systems Management & Innovation and Warwick Business School's undergraduate courses.