Facebook predicted to buy more after WhatsApp deal
21 February 2014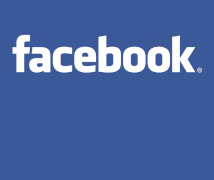 Facebook is being tipped to make more acquisitions for mobile apps after buying WhatsApp for $19 billion (£11.4 billon).
Mark Zuckerberg's stated aim is to reach three billion users with Facebook currently at 1.2 billion, while WhatsApp, which was set up in 2009, has 460 million and is currently adding one million new users every day.
With Facebook now seeing itself as a mobile company and looking to increase its consumer base Assistant Professor of Information Systems Markos Zachariadis believes it could go after more apps like Foursquare.
"Since Facebook's internal efforts to appeal to mobile users have been so dismal, we should expect more acquisitions of this kind in the near future," said Dr Zachariadis. "I'm thinking somebody like Foursquare would be another good buy.
"It has been predicted that by 2017, four billion people will be using mobile apps. That represents both an opportunity and a challenge for established companies that relied heavily on the comfort of the bigger screen and focused on rich-content websites. Facebook made its name in this world and has so far not managed to make the switch.
"Facebook has come late to the mobile messaging frenzy and its failures have been well publicised, all of which meant it was left with no option other than to make a quick and very generous offer to WhatsApp, hence the eye-watering price tag.
"Nonetheless, Facebook's willingness to hand over such a sum – even if a large portion of it is in shares – raises questions about how secure it feels in its future and how WhatsApp fits in to its strategy. It could make major gains that might make the purchase more than worthwhile.
"Facebook has traditionally struggled to penetrate some territories and faces competition from Asian companies in particular. With WhatsApp in its arsenal, its hope for world domination becomes somewhat more realistic."
Unlike Facebook WhatsApp boss Jan Koum has vowed to steer clear of advertising to monetise its operation, instead charging users a small subscription fee. Although Zuckerberg has seemingly promised to leave WhatsApp as a stand-alone operation its large user base gives Facebook more data to attract marketers.
Associate Professor of Strategic Management Sotirios Paroutis believes not interfering with WhatsApp is a good policy and though there is little apparent tie-up in the operations in the short-term, in the long term the huge bet could pay off.
"Keeping WhatsApp as an independent service is a model that has been proven fruitful for Facebook with Instagram, which it bought for $1 billion (£600,000), growing since acquiring it," said Dr Paroutis.
"Trying to integrate WhatsApp too quickly to the Facebook experience might alienate users of both services – but, importantly, this allows WhatsApp to keep a sense of independence, which is important for continued innovation. Efforts to integrate firms too quickly in this industry space have proven painful in the past - for instance the acquisition of Flickr by Yahoo.
"In the past WhatsApp founders have been vocal in their objection to be acquired by a larger firm. So beyond their own reward package, the promise to keep WhatsApp as an independent service seems to have helped bring the two parties together."
Google reportedly made a bid for WhatsApp of $10 billion (£6 billion), while Facebook failed to seal a deal to buy Snapchat for $3 billion (£1.8 billion). Dr Paroutis believes Facebook has made a bold statement to its competitors in acquiring WhatsApp.
"It is a big price tag, but this move shows that Facebook is faster than its competitors at identifying and acquiring companies with strong growth potential," said Dr Paroutis.
"For Facebook whether WhatsApp will make money in the short-term might not be of such importance as to whether it can keep up with the growth in their user base, so it can contribute to the three billion users goal that Facebook has set itself.
"Having access to a potential user base of up to two billion – and potentially three billion one day - is something unique that Facebook could market and gain revenue from. Also this could offer insights into new markets and user trends in a way not possible in the past – and importantly that nobody else, with the exception of Google, will be able to offer."
Dr Zachariadis doesn't believe Facebook will be able to resist using the data from WhatsApp to target marketers for long.
He said: "WhatsApp famously quotes the film Fight Club to explain why WhatsApp users don't need to worry about their data being used to target them with information they didn't request.
"In the age of big data it is quite bold to say that 'your data isn't even in the picture', as WhatsApp has promised. It remains to be seen if Facebook can resist the temptation to delve into the gold mine it has purchased, its past performance after buying up Instagram would suggest it might not last long."
Dr Markos Zachariadis teaches Global Finance and IT on MSc Finance, Data & Business Intelligence on MSc Information Systems Management & Innovation and Digital Business and Workplace Technologies on Warwick Business School's Undergraduate programme.
Dr Sotirios Paroutis teaches Strategy and Practice on the Warwick MBA by distance Learning, Warwick MBA by full-time study andWarwick Executive MBA. He also teaches Strategy in Practice on MSc Marketing & Strategy.