Financial Times ranks MBA in world's top two
06 March 2017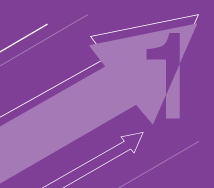 Distance learning MBA ranked in world's top two by Financial Times
Careers service rated highly by graduates surveyed in the ranking
International make-up of faculty also a factor in top two position
WBS has been in the world's top two since the ranking began
Warwick Business School's Distance learning MBA has been ranked first in the UK and second in the world by the Financial Times.
In existence for more than 30 years, the school's Distance learning MBA has been in the world's top two since the annual ranking, which sees only accredited business schools invited to participate, was first published four years ago.
With graduates on average earning the second highest salary three years after completing the course in the ranking, WBS CareersPlus was once again highly rated in the careers service category by the Financial Times.
Dean of WBS, Professor Andy Lockett, said: "This is great news for the school and all the students who have worked so hard on the Distance learning MBA course.
"The continued investment in our online learning platform, my.wbs, has allowed the school to immerse students within the virtual classroom.
"WBS has a student population rich in international diversity, and through our online facilities students can connect and learn with others from right across the world. Plus, they are being taught by a truly global faculty, 79 per cent of whom are from overseas.
"Such diversity adds to the richness of the learning experience for our students and provides them with heightened levels of global and cultural acumen, coveted skills to take back into the workplace.
"We are also one of just two schools in the ranking with 100 per cent of our faculty obtaining doctorates, ensuring the latest research and thought leadership is absorbed into student lessons and learning.
"However, success cannot be garnered by standing still, as such we will endeavour to continue to utilise and develop the best interactive web-based resources and online study materials possible to bring the same quality and creative teaching to our Distance learning MBAs as is enjoyed by our students here on campus."
The Distance learning MBA allows students to use a host of digital tools through my.wbs. The online classroom wbs.live enables interaction during lectures, discussions, syndicate group work, use of multi-media study materials and access to lecture recordings, with every seminar and lecture recorded for students to view whenever they need.
Students can also access the University of Warwick online library, which contains the top business journals, management ebooks and a host of databases such as Thomson Reuters, Mintel and Factiva.
With two intakes a year, the WBS Distance learning MBA also sees students attend Warwick Week, where they have lectures, do group work, network and attend social events along with careers sessions.
"The Distance learning MBA gives students the option of learning the latest leadership, management and business thinking combined with the flexibility to fit work around their studies," said Professor Lockett.
"In a world where digital skills and collaborating online are more important than ever this is a fantastic way to learn and network with people from all over the world."
What does the Warwick Business School careers service have to offer?
As part of the course, students gain access to a host of services from WBS CareersPlus with both face-to-face and online workshops on leadership development, pay negotiations, CV preparation, as well as access to recruiter events and much more.
"We do everything we can to prepare students for whatever career or job opportunity they want to enter with their MBA," said Professor Lockett.
"Every MBA student has a vast array of opportunities at WBS to not only learn but to develop themselves into the business professional they aspire to be. We are therefore proud that our rankings recognise our commitment to providing the highest levels of student support on a global scale."
VIew the full Financial Times ranking here.