Fiza Farhan wins British Council Social Impact Award
12 February 2016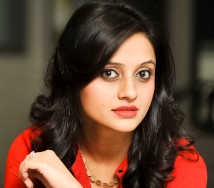 Fiza Farhan wins Social Impact Award at British Council ceremony
First time the Education UK Alumni Awards held in Pakistan
She launched projects such as Light a Million Lives to help people in Pakistan
She is proud to be a symbol of inspiration to Pakistani youth
A WBS MSc Management alumni has won a prestigious award at Pakistan's first ever Education UK Alumni Awards.
Fiza Farhan picked up the Social Impact Award at the British Council ceremony, one of three awards eleven finalists were competing for on the night.
Held at the British Deputy High Commission, Karachi, Pakistan, the awards were presented by special guests Senator Aitzaz Ahsan; cricketer Dr Urooj Mumtaz and CEO of Netsol Salim Ghauri.
Fiza believes her time at WBS allowed her to fully realise her passion and not to settle for any job.
She said: "The challenging multicultural environment honed my confidence and developed persistence and courage that makes me the young woman leader I am today."
As well as being held in Pakistan, the awards will also be held in Brazil, China, Hong Kong, India, Indonesia, Nigeria, Saudi Arabia, Turkey and the USA.
"My one year at Warwick was not only the best year of my life, it was also the most transformational," Fiza added. "It was a breath of fresh air that invigorated my mind and soul towards what I really wanted to do.
"The multicultural environment at Warwick honed my confidence and developed the persistence and courage that make me the young woman leader I am today.
"I have become a symbol of inspiration, hope and motivation for Pakistani youth, especially women."
Fiza did an MSc in Management at WBS and now as CEO of the Buksh Foundation, Director of Buksh Energy Pvt. Ltd, and Pakistan's representative on a high-level UN Panel, is determined to provide sustainable solutions to national and international challenges.
With the Light a Million Lives project, Fiza supported female entrepreneurs in rural villages to sell solar-powered lamps, helping to provide electricity to 160 off-grid villages and improve the lives of over 40,000 people.
This project and others like it have helped Fiza has gain international recognition for her important work at the Buksh Foundation, including a place on the illustrious Forbes magazine's '30 under 30' list of social entrepreneurs in 2015.
Peter Upton, Director of British Council Pakistan added: "We celebrate and congratulate the finalists for their outstanding professional success and contribution to Pakistan. The Education UK Alumni awards are all about honouring the success of UK alumni whose achievements in Pakistan have been to some extent influenced by their positive experiences of studying in the UK."
Another WBS alumnus, Osato Aghatise who studied Business Analytics and Consulting, will compete for the Entrepreneurial Award as one of eleven finalists competing for three awards in Nigeria in March.
Read our other feature on Fiza Farhan WBS alumna named an AACSB Influential Leader.