Focus Needed? – BT's Wild Bet on TV
29 July 2013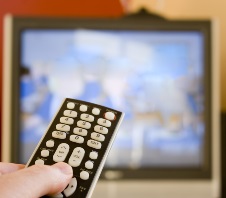 Premier League fans will this season find their viewing experience complicated by the arrival of BT Sport when it launches on August 1, writes Assistant Professor of Strategy Ronald Klingebiel.
There has been much public scrutiny over who will screen which matches and for how much. On the sidelines of the media frenzy, however, investors will be scratching their heads over the lengths to which telecommunication companies will go to eke out a living from broadband provisioning.
Carriers throughout Europe struggle to monetise high-speed Internet networks. Short technology cycles and lower customer switching costs make this difficult. But most of all, it is convergence that threatens traditional business models. Vodafone's recent Cable & Wireless deal is an example of mobile operators adding fixed-line provisioning to their portfolio. Attacking BT's turf from yet another angle is BSkyB, which began offering Internet subscriptions when it saw pay TV customer numbers stagnate. The company now competes with BT in both arenas and is mooted to be contemplating a further drop in broadband prices. BT's margins are thin enough already.
Technology has developed such that telephone, Internet, and TV will all soon be delivered the same way; through a device that connects wirelessly to a local base station or modem, from which traffic is routed over fibre networks. Consumers can get everything out of one hand and do not care whether their provider has its roots in broadband, cable TV, or mobile. They won't feel the difference. This signals a differentiation problem for the enlarged set of direct competitors.
Hence BT's earlier move into TV-provisioning, and now into proprietary programming. As it stands, the company plans to offer its BT TV subscribers free access to BT Sport. Rather than to generate new income, the new programming is to make BT's multi-play broadband package stand out from the rest. In a way, the company is following a broader trend of offering ever more for the same price.
The strategic logic is sound in that BT's exclusive football coverage may convince Virgin or BSkyB customers to switch providers. The hitch is that Ofcom is unlikely to allow discriminatory bundling. BT has only recently complained to Ofcom that BSkyB will not allow wholesale supply of Sky Sports 1 and 2 on the BT platform. Ofcom is likely to rule in BT's favour, just as it is poised to force BT to allow BSkyB to deliver BT Sport. So much for exclusivity, and the chances of differentiating the broadband package.
BT and BSkyB are not the only firms combining content creation with transmission. In the US, both sit under one roof at Liberty Media, and Disney and Comcast may soon go together too. Beware of the herding effect, though; an alternative strategic direction might be advisable.
Technological convergence mandates that telephone, Internet, and TV be provided in combination. It does not require programming, an area where BT's skillset, honed in the world of network provisioning, seems oddly misplaced. This kind of vertical integration only distracts carriers from their strategic core. The AOL-TimeWarner tie-up and an earlier aborted attempt to combine Comcast and Disney provide cautionary tales.
The competitive rivalry brought about by multi-play convergence has not yet reached full force. When it does, only a few well-prepared companies will survive the shake-out. And although telecom executives dislike their companies being reduced to mere 'bit pipes', in the consumer's eye, it is excellence in the provisioning of that 'bit pipe' that will be the ultimate harbinger of longer-term success in the industry.
What makes people want to switch from one provider to another is, beyond price, the speed and reliability of the network connection. Therefore, network expansion and capacity management remain critical success factors. The trend towards greater pan-European market integration might make such network investments more scalable and easier to monetise, facilitating the accommodation of ever-shortening technology lifecycles and lower consumer switching costs. If BT has idle cash, it might be wise to direct it towards fortifying its network footprint and differentiating itself through the quality of the network experience.
Anyone who has ever tried to purchase a broadband package is familiar with the bewildering complexity of the ordering process. Separate invoices and convoluted tariffs add to the confusion. The first company to provide a truly seamless and trouble free integration of telephone, Internet and TV will be the one that customers will flock to. How about a foolproof 'bit pipe' subscription, anyone?
Dr Ronald Klingebiel is Assistant Professor of Strategy at Warwick Business School, UK. He advises and researches the telecommunications industry, focusing on the strategic management of innovation in particular. He teaches on the Warwick MBA and MSc Marketing & Strategy.
See this article featured at The Conversation.