Forbes MBA ranking puts WBS at 7 in the world
10 October 2013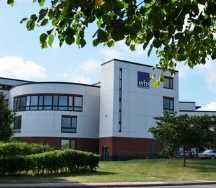 The influential US business magazine, Forbes, has announced the results of its biennial worldwide ranking of full-time MBAs. Warwick Business School is placed 7th in the world and 3rd in the UK for schools outside the USA. Forbes gathers information from the world's top business schools to produce two lists, Top MBA Programs in the US, and Best International MBAs.
Additionally, it provides a list of the top non-US schools with one-year Full-time MBAs. In this listing WBS is ranked 6th in the world, and 2nd in the UK.
Professor Mark Taylor, Dean of WBS, comments, "In terms of our stated aim to be the leading university-based business school in Europe, we are another step closer as we are now second according to Forbes.
"WBS is a leading provider of top quality business education, and the Warwick MBA by full-time study provides exposure to the right combination of academic theory and real-world practice with great career prospects in today's demanding and challenging employment market."