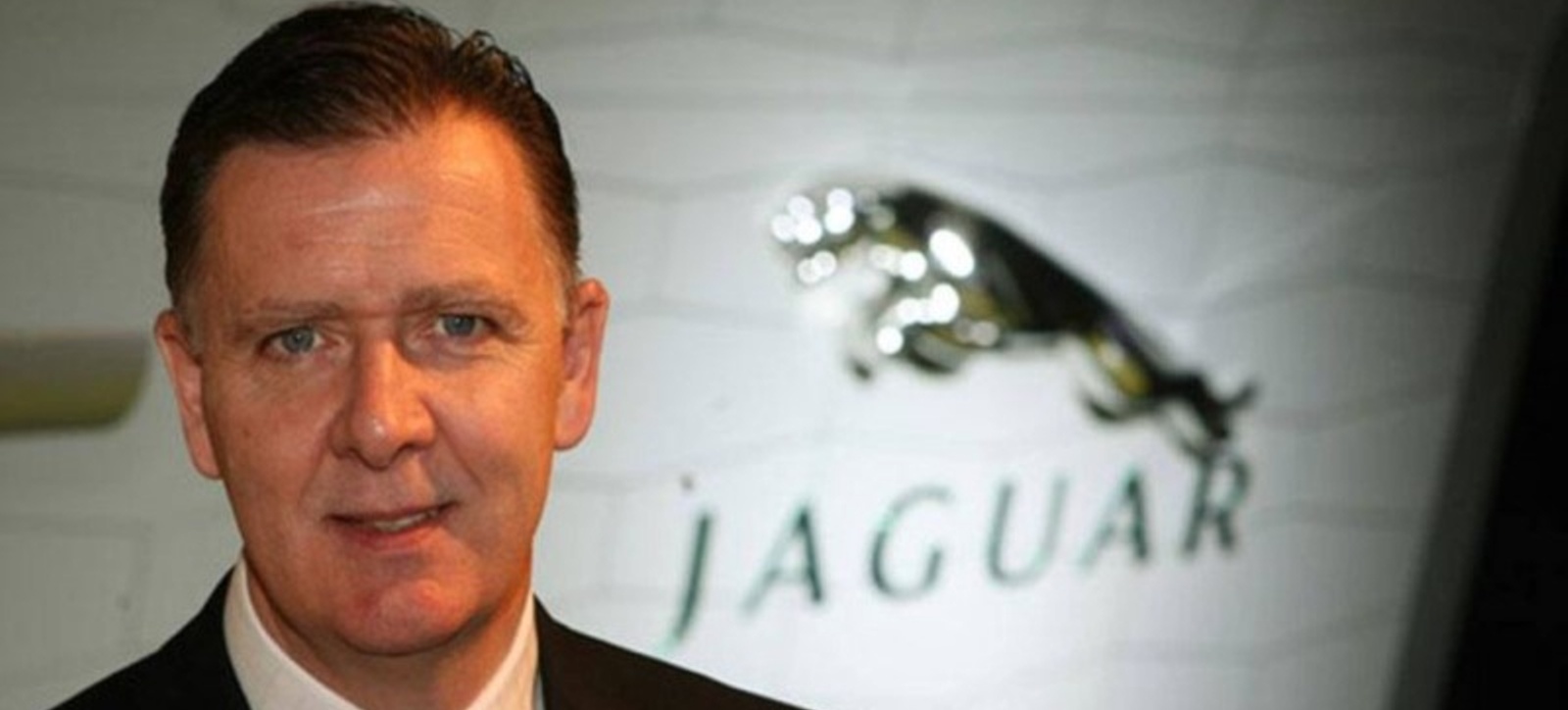 Former WBS student Mike O'Driscoll, who rose to become Managing Director of Jaguar Cars, has received an honorary doctorate.
Mike O'Driscoll, who helped to re-shape the motor industry as Managing Director of Jaguar Cars and CEO of Williams Formula 1 Team, has been awarded an honorary doctorate from Warwick Business School.
Mike was part of the first cohort of students to graduate from Warwick Business School's Executive MBA programme 30 years ago while working for Jaguar Rover Triumph as a business student.
He went on to play a pivotal role in the future of Jaguar and Land Rover as part of a small team appointed by Ford to oversee the sale of the companies to Tata Motors in 2007.
He then led the revitalisation of the Jaguar brand under its new ownership, introducing a new product line-up including the award-winning XF, J, and XK models, as well as the C-X75 hybrid supercar concept that he personally unveiled at the Paris Salon in 2010.
Mike received his doctorate and was given an honorary oration at a graduation ceremony on Wednesday, 20th July.
He said: "The Warwick MBA programme set in motion my career path for the decades that followed. It proved to be an absolutely pivotal experience that opened up so many exciting opportunities for me both in the UK and North America.
"WBS has a well-earned reputation as one of the world's finest and most prestigious business schools. It's an internationally diverse school that has stayed at the forefront in developing MBA programmes that truly work for business today.
"I've been able to maintain a strong relationship with WBS since graduation because it works incredibly hard to develop strong and enduring external relationships. Over the last decade, I've enjoyed meeting and facilitating discussions with WBS students and I've always been impressed by their insight and vitality."
Mike remained with Jaguar for 35 years, moving to North America as Marketing and Product Manager in 1987, before becoming US Sales manager in 1992.
After several years with Jaguar's parent company Ford Motor Company, he became President of Jaguar Cars North America in 2000 and President of Aston Martin in 2001.
He returned to the UK as Managing Director of Jaguar Cars in 2007, holding the position until he retired in 2011, and was Chair of Jaguar Heritage, presiding over numerous historic racing weekends.
Driving reform at Formula 1 team Williams
Mike then joined the Board of Williams Grand Prix Holdings as Non-Executive Director, before becoming CEO of Williams Formula 1 Team and Williams Advanced Engineering in 2013.
He oversaw the development and growth of Williams Advanced Engineering, which he has described as being 'at the very core of the electric vehicle revolution that's sweeping the world'.
More recently, he oversaw the successful sale of both the Advanced Engineering Business and the F1 team, during a challenging period of unprecedented financial uncertainty, playing a pivotal role in securing their long-term futures, before retiring in 2020.
He is now based in New York and provides strategic advisory services to international companies in the automotive, technology, and emerging mobility industries.
Professor James Hayton, Pro Dean for External Affairs at Warwick Business School, said: "Mike O'Driscoll has an unprecedented knowledge of the automotive industry, both present and past.
"He knows the industry from top to bottom and has been generous in constantly sharing his knowledge and expertise with Warwick students.
"He has given regular presentations to MBA students on campus and has provided opportunities for them to experience in working within the automotive and Formula 1 industry.
"Every other year, he has been the guest speaker at WBS's Business Leader and Change Maker event, which is most appropriate as Mike O'Driscoll is a true change maker in an industry of enormous importance here in the West Midlands and nationally."
Learn more about the different MBA programmes on offer at Warwick Business School.