Foundation Year students discuss work placements
29 July 2016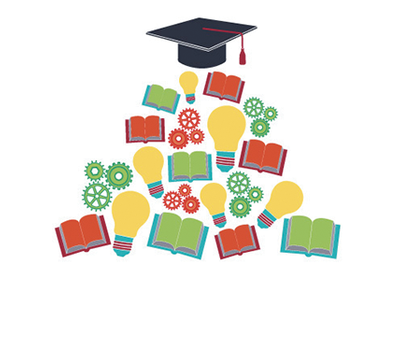 Warwick Business School Foundation Year students experienced a four-week work placement as part of their Individual Project module.
Companies involved this year have included BAFTA, Barclays, EY and UBS.
As part of their course students have to explore a project on a topic they feel resonates with them.
While on their placement they are expected to gather information that will help them to complete their project focusing on a managerial problem and using frameworks and concepts learned through all of their Foundation Year modules.
Here a number of the Foundation Year students reflect on their placement experience and the benefits it has had to their project work.
Silvia at Barclays
Silvia Bonku Ephraim, 19, is currently studying BSc Accounting and Finance with a Foundation Year and hopes after her degree to go on to work for one of the Big Four and pursue a career in Audit as well as become qualified as a Chartered Accountant.
She found the placement a stimulating challenge outside of the classroom
"The working environment provides a different experience all together," said Silvia. "You're not looked at as a student; everyone is on an equal level which is comforting as it can be daunting entering the world of work even if it is periodically.
"You're not expected to know it all so questions are always encouraged and although days can be longer when working as opposed to studying, there's a different type of satisfaction that comes out of working."
Silvia's project is focused on innovation and as a result of her placement she had the opportunity to meet Barclays Innovation Directors George Osborne and Zowie Richardson as well as attending an innovation networking event.
Silvia added: "I was able to talk to a variety of people about what they do and their individual journey's to where they are now. This I found to be extremely motivating and all of the connections I made are willing to keep in contact."
Sandip at Shakespeare Trust
Sandip Thathy, 19, worked on an Equality and Diversity Strategy at the Shakespeare Birthplace Trust.
"My favourite element of this placement has been actually researching into this topic as equality and diversity is a serious issue that affects many people.
"I have learned a lot about the topic. This was helpful for my assignment which was to develop an equality and diversity strategy that encourages younger volunteers and employees, as well as a diverse workforce.
"So by having to research it and find ways to tackle the issue it gave me the opportunity to deal with the topic of diversity and equality in my own way.
"This knowledge can also be transferred in a variety of ways and be beneficial for me in the future."
Ruhi Haroon at UBS
Ruhi Haroon, 20, decided to do the Foundation Year as a way of easing herself back into study after a gap year. Having been in a work environment already, she found the placement familiar in a sense, but exciting at the same time.
"It is really nice to be working in a team yet having autonomy to work how you wish. I am not finding it too different, you are still learning, it is simply the end goal which is different," added Ruhi.