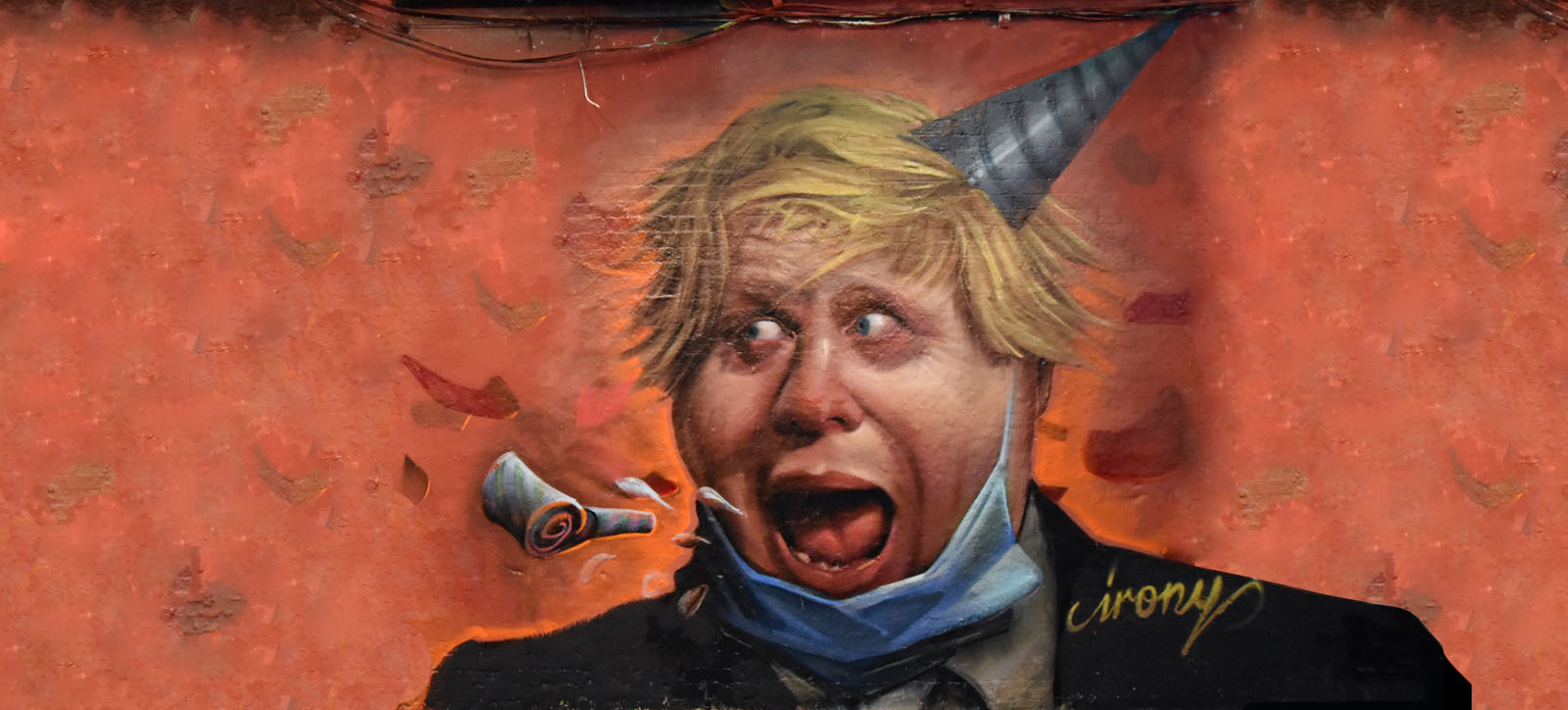 Image Credit: Duncan C, license here
There used to be a school of thought that the best leader in a crisis was an heroic one - a strong, visible leader who could steer us through the storm. We often think of wartime leaders such as Winston Churchill in this context, even if through the rose-tinted glasses of nostalgia.
When the Covid-19 pandemic hit in early 2020, UK leaders came under intense scrutiny, particularly those in the political sphere. Many in the country had come to expect a level of individualistic leadership from Prime Minister Boris Johnson - after all, his ally Michael Gove had told us not to listen to experts some years before as the UK entered a referendum on leaving the EU.
More recent research into leadership styles informs us, however, that heroic leadership is not best suited to managing a crisis of this complexity. A better approach is systems-level leadership, something that combines the skills and experience of a number of different 'actors' from different spheres and evolves over time.
It doesn't mean that no-one is in charge, rather that everyone is working together towards a collective goal - in this case it would be people working on the front line, scientific experts and local leaders. In this leadership environment, power tends to shift rather than be something people strive for or monopolise.
My team wanted to research how the UK response to the coronavirus crisis evolved over time, from decisions taken at the start of the pandemic through to longer-term interventions such as vaccine development and the lowering of restrictions.
Data from Johns Hopkins University shows the UK as consistently ranking in the top five countries with the highest deaths per million people over the course of the past two years, so it's an extreme context in which to study leaders' performance.
It's important to remember that this response did not exist in a vacuum; years of austerity meant staffing levels in the NHS were at the bare bones, there was already an undercurrent of political polarisation driven by the impact of Brexit, and there had been little in terms of preparation for a possible pandemic, despite warnings that a fast-spreading virus could be imminent.
We decided to look at how leaders in the UK, and specifically England, responded over five different phases of the pandemic.
In phase one, we saw fragmented leadership. The UK's decision to lockdown in response to the fast-moving situation was weeks behind other countries, yet when he did act, Johnson seized on war rhetoric such as drawing up a "battle plan" or suggesting that "we're all in this together'. Yet behind the scenes, other political leaders were contradicting those in their own party, while the prime minister reportedly missed five Cobra emergency meetings at the start of the outbreak.
Things improved slightly in phase two, when we saw more input from scientific experts such as chief medical officer Professor Chris Whitty. There was greater distribution of decision making and communication among other ministers, but the approach was still highly centralised, with interventions directed from the top rather than as a collective.
As we moved into the summer of 2020 and phase three, this should have been a time for reflection on the early pandemic response and building on that learning. What we saw, however, were examples of cracks appearing rather than the growth of collective leadership.
Amid predictions that Covid-19 cases would spike again in the autumn, the government encouraged employees to return to work and to "eat out to help out". A schism developed between those pushing for economic recovery and others who remained concerned of the public health impacts of reducing restrictions. Communications between central government and local leaders were chaotic - with cities such as Leicester plunged into local lockdowns with barely any notice.
This slide into more conflicted leadership continued in phase four, as the tension between economic and health imperatives persisted into the winter. What should have been an improving level of collective leadership as case numbers worsened never materialised, with further tensions between elected politicians, civil servants and local leaders. Up until late 2020, leadership remained decoupled from the front line.
The final phase we considered in our research, phase five, saw some signs of adaptive leadership and a more collective voice. Negotiations between local mayors and central government improved, mass testing pilots were rolled out and we welcomed the news that a vaccine had been developed.
In the months since, have we seen any further signs of systems-level leadership in the UK? The signs point to no.
We're seeing the economic imperative take precedence over public health as all restrictions were dropped in February, driving staggering levels of absence in the NHS, queues and cancellations at airports due to staff shortages and teacher supply issues in schools. Although the Office for National Statistics suggests cases may be beginning to level off, its latest figures showed that an estimated 1 in 13 of the population had Covid in the week ending 2 April 2022, so this pandemic is by no means over.
Over that time, we've seen the impact of such populist leadership on social behaviour. Those at the very top of the political elite have shown it's acceptable to break laws they are supposed to enforce, as #partygate has demonstrated. Despite declarations to the contrary, the UK has a comparatively low vaccine take-up compared to other countries in Europe, and even when mask-wearing was legally enforced, non-compliance was rarely followed up. Why? Because if the leaders can get away with it, then so can everyone else.
'Unprecedented' was a much overused term during the pandemic but it does describe the complex and sudden nature of how the virus changed our lives. Leadership in the UK has remained chaotic and fragmented, when it should have become more dynamic and collaborative as the crisis evolved. Where leadership was distributed, this was often temporary or ineffective, or communication was muddled and flawed.
Going forward, a systems-level approach to leadership would help form an effective response to future waves of illness or even new and more deadly pandemics.
In this type of leadership, leaders might be distributed across political and functional lines, but they are aligned. There is still an element of vertical accountability - after all the buck has to stop somewhere - but there are also horizontal relationships between stakeholders that wax and wane over time. Crucially, all of these relationships work in synergy rather than conflict, working towards a common goal.
A public consultation into how the UK handled the Covid-19 crisis closed on 7 April, attracting more than 20,000 responses and including meetings with over 150 bereaved families. It's now up to the government to finalise the terms of reference that will be considered in its public inquiry. There's no doubt that the role of leaders and the example they set will come under intense scrutiny, and rightly so.