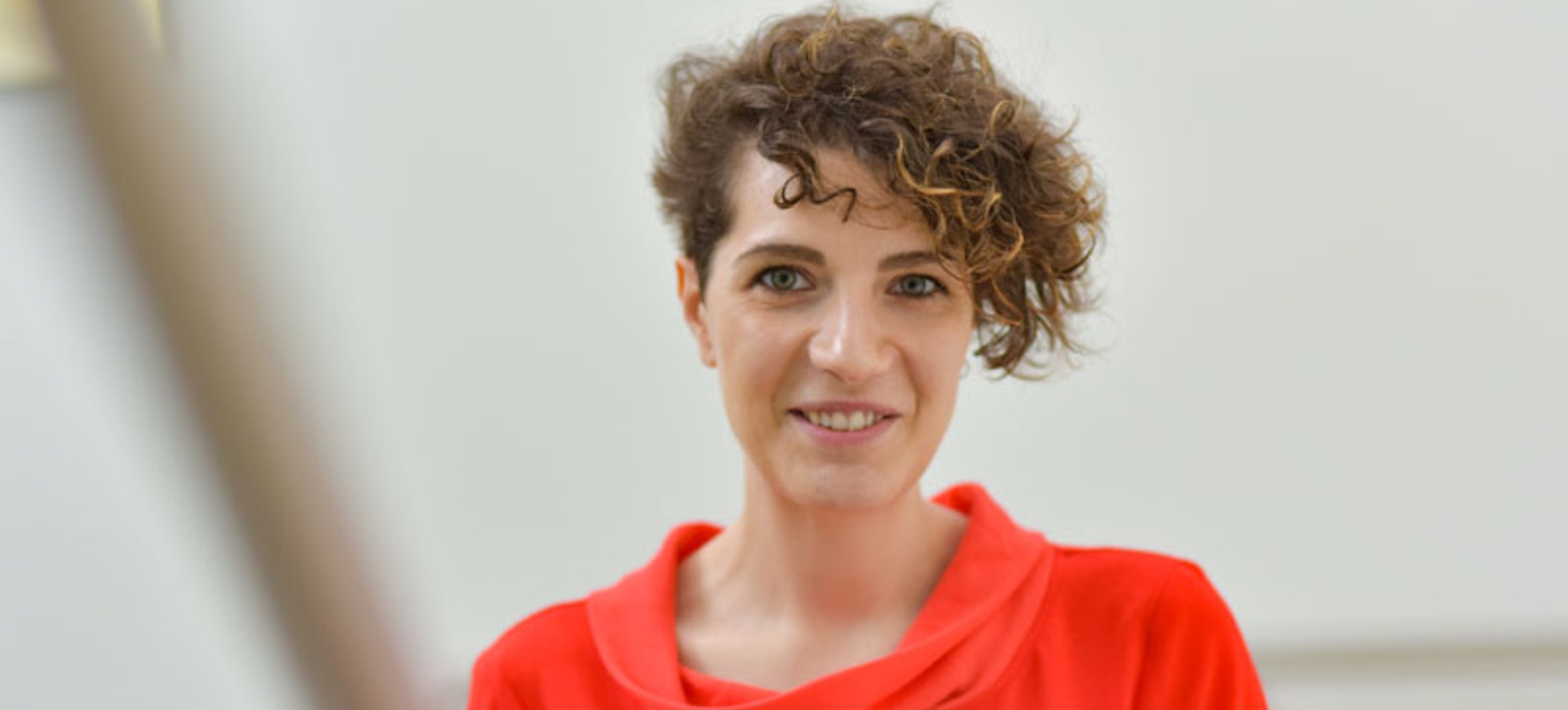 Gabriella Cacciotti has been selected as one of 30 global management thinkers most likely to shape the future of how organisations are managed and led.
The Assistant Professor of Entrepreneurship has been revealed as one of 30 management gurus in the world to watch by Thinkers50 as part of its Radar Class of 2019.
Thinkers50 scans, ranks and shares the very best in management ideas and its global ranking of management thinkers is published every two years.
The 2017 winner was Roger Martin, of the University of Toronto's Rotman School of Management and previous winners include Michael Porter, Clay Christensen, and Peter Drucker.
Dr Cacciotti, who is course director for the Foundation Year which helps students from disadvantaged backgrounds access a WBS degree, was listed for her research into the role of cognition and emotions within the entrepreneurial process, and more specifically the fear of failure and entrepreneurial motivation.
She is accompanied on the list by a number of other notable business thought leaders, including William Kerr, Professor of Business Administration at Harvard Business School, Fabrizio Salvador, Professor of Operations Management at IE Business School, Michael Smets, Associate Professor in Management and Organisation Studies at Said Business School and Marga Hoek, author of The Trillion Dollar Shift.
Dr Cacciotti said: "It is a great honour to be part of the Thinkers50 Radar list. There are some truly exceptional minds on this list and so it is fantastic to be considered alongside them.
"By focusing on the fear of failure, I aim to shed light on the vulnerability that surrounds the entrepreneurial process, which is the least told (and most hidden) chapter in the life story of an entrepreneur.
"The inclusion in the Thinkers50 Radar list gives my research more exposure, and thus, more opportunity to help current and future entrepreneurs to identify the positive aspects of business failure."
The Thinkers50 Radar identifies up-and-coming thinkers whose ideas will make an important impact on management thinking in the future.
The Thinkers50, launched in 2001, is a biennial ranking of the most influential management thinkers in the world and is the brainchild of the business journalists and commentators Des Dearlove and Stuart Crainer.
Gabriella Cacciotti is Assistant Professor of Entrepreneurship and lectures on Entrepreneurship and Business Venturing on the MSc Management and Introduction to Innovation and Entrepreneurship on the Undergraduate programme.